Italy is a country renowned for its fashion and design. Many of the world's most iconic fashion designers hail from Italy, creating timeless pieces that have stood the test of time. From Giorgio Armani to Gucci, Italian designers are well known for their impeccable craftsmanship and innovation in clothing design.
Designers from Italy often bring a sense of sophistication and elegance to their designs that have made them so sought after by celebrities, socialites, and those with an appreciation for luxurious garments. These designer's pieces can range from classically tailored suits to avant-garde statement-making gowns – all crafted with precision and attention to detail. They often use high-quality fabrics such as silk or cashmere in order to create garments that are both comfortable and fashionable. Many Italian designers also incorporate details like intricate embroidery or beading into their designs which further adds texture and interest to any outfit they create.
What makes these Italian designers unique is not only their ability to combine classic elements with modern trends but also how they focus on making sure each piece fits perfectly on its wearer's body shape; something that sets them apart from other countries' fashion scene where mass production techniques tend to dominate over quality control processes when it comes to garment creation. This dedication towards excellence is part of why these designers have achieved such renown around the globe; even if one doesn't know who created an item at first glance, there is still something about it that speaks volumes about its origin: Italy.
Best Italian Fashion Designers: From Gucci to Versace
When it comes to the world of fashion, Italian designers have been a major force in the industry for decades. From Gucci to Versace, some of the most recognizable names on clothing labels are those that hail from Italy. Not only are these brands well-known and sought after, but they also stand as a testament to the exceptional level of craftsmanship and quality that has become synonymous with Italian design.
The first name that comes to mind when talking about iconic Italian fashion is undoubtedly Gucci. Founded by Guccio Gucci in 1921, this luxury brand was one of the first international designer labels established in Florence and quickly grew into an international sensation due to its timeless pieces ranging from leather goods like handbags and luggage to clothing items such as t-shirts and suits. With creative directors such as Tom Ford at the helm during various periods, this label remains one of Italy's top exports today.
Another noteworthy name from Italy's fashion scene is Gianni Versace. This legendary house was founded by Gianni Versace himself in 1978 and has since become a global symbol for luxury fashion – particularly its signature baroque prints which adorn everything from dresses to bags – all embodying glamourous sophistication for which it is widely renowned for around the world today. In addition to luxurious garments, accessories such as jewelry also remain very popular amongst fans who look up to this brand's signature aesthetic appeal within their own wardrobes too.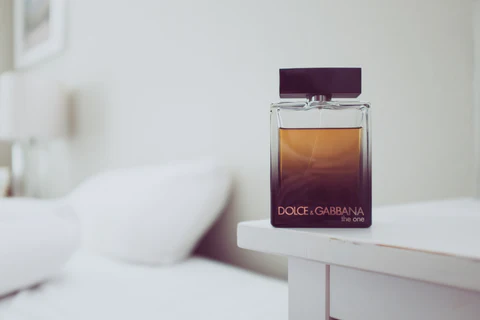 The Masters of Italian Fashion: Giorgio Armani and Valentino
Giorgio Armani and Valentino are two of the most influential names in Italian fashion. Giorgio Armani has been a mainstay on the runway for decades, with his signature style blending classic tailoring and modern cuts. His collections have always been applauded for their timelessness, allowing them to be worn by both young and old alike.
Meanwhile, Valentino is known for his opulent designs that blend traditional Italian craftsmanship with luxurious fabrics such as silk and velvet. He often uses intricate embroidery to adorn garments, creating pieces that stand out from the crowd.
Both designers have also had a huge influence on contemporary fashion, helping to set trends in menswear and womenswear around the world. From red-carpet looks to street-style staples, these two titans of Italian design have left an indelible mark on modern fashion culture. They continue to inspire upcoming designers through their use of bold colors, exquisite detailing, and iconic silhouettes – all hallmarks of true Italian sophistication.
It's no surprise then that Giorgio Armani and Valentino remain two of Italy's biggest success stories when it comes to international recognition within the industry; they are rightly considered masters of their craft who never fail to turn heads whenever they appear at Fashion Week or other major events throughout Europe or beyond.
Iconic Italian Brands: Fendi, Miu Miu, Missoni, and Bottega Veneta
When it comes to iconic Italian fashion, four brands come to mind: Fendi, Miu Miu, Missoni, and Bottega Veneta. Each of these renowned designers has made its mark in the world of high-end fashion with distinctive looks and classic styles.
Founded in 1925 by Adele and Edoardo Fendi in Rome, Fendi has been creating luxury garments for nearly a century. From the creation of its first fur coat, the brand has gone on to make timeless accessories such as handbags and sunglasses. The label is also known for its signature 'FF' logo which is often seen throughout its designs.
Miu Miu was founded by Prada's creative director Mia Prada in 1993 as an offshoot line from her main collection. This line focuses on younger customers who are looking for fresh pieces that aren't necessarily available through traditional retailers. As one might expect from a designer associated with Prada, there is no shortage of quality craftsmanship here; leather bags and shoes featuring intricate details are commonplace among this collection's offerings.
Missoni was started by husband-and-wife team Rosita and Ottavio Missoni back in 1953 when they began selling handmade knitwear out of their home near Milan. Since then the company has grown into one of Italy's most recognizable names thanks to its bold use of color combinations and distinct patterns – many featuring zigzags or stripes – that can be found across everything from ready-to-wear clothing items to homewares like bedding sets or towels. We have Bottega Veneta; Founded in 1966 by Vittorio Trento Ricci this house specializes mainly in leather goods but also offers apparel lines as well as footwear collections all characterized by its trademark "intrecciato" woven technique used on each item it produces giving them both a unique look while providing strength at the same time making sure your investment will last you longer than any other piece available today.
Italian Designers Who Changed the Game: Cavalli and Palm Angels
Italian fashion have been a renowned industry for centuries, with brands like Versace and Gucci making a huge impact in the world of luxury. However, two Italiandesigners have had an even bigger influence on the global fashion scene: Roberto Cavalli and Francesco Ragazzi's Palm Angels.
Roberto Cavalli is one of Italy's most celebrated designer names. His signature pieces are known to be vibrant and eccentric, utilizing luxe materials such as leather, silk, and fur to create statement looks that turn heads wherever they go. While Cavalli may have started out as a traditional eveningwear designer, his designs have since evolved into street-inspired pieces that take cues from both hip-hop culture and rock 'n' roll style. From colorful animal prints to heavily embellished ensembles featuring intricate embroidery work, no other designer has quite managed to capture Cavalli's wild yet glamorous aesthetic.
Palm Angels were founded by the former creative director of Moncler Francesco Ragazzi in 2015 after being inspired by Los Angeles skateboarders during his travels across America. The brand quickly gained traction due to its bold logo tees and distinctively cool streetwear looks which took their cues from classic Americana styles combined with high-end fabrics used throughout each collection. Despite only having been around for five years now, Palm Angels already stand amongst some of the biggest names in luxury fashion thanks largely in part to its well-received collaborations with artists such as Virgil Abloh or Helmut Lang – proving just how much this young label has achieved within such a short amount of time.
Famous Italian Fashion Designers and Their Contributions
Italian fashion designers have been creating some of the world's most iconic styles for centuries. From Gianni Versace to Donatella Versace, Prada, and Giorgio Armani, Italy has produced a long line of influential names in the fashion industry. Not only are Italian fashion designers renowned for their innovative designs but they are also known for their impeccable craftsmanship.
Gianni Versace was one of the first major Italian designers to gain international recognition. His trademark bold prints and bright colors revolutionized the way people thought about fashion when he introduced them in 1978. He quickly became a favorite among Hollywood celebrities who wanted to make an impact with their style choices. After his tragic death in 1997, his sister Donatella took over as head designer at the company and continued to produce vibrant collections that pushed boundaries within high-end fashion design circles around the world.
The label Prada has been producing sophisticated clothing since 1913 and is now considered one of Italy's top luxury brands worldwide due to its modern interpretations of classic silhouettes and signature leather accessories such as handbags and shoes which have become cult favorites amongst trendsetters everywhere. Similarly, Giorgio Armani began designing menswear pieces during his time working at La Rinascente department store before launching his own brand in 1975 which later went on to become synonymous with timeless elegance thanks to its tailored suits made from luxurious fabrics like silk and cashmere that flatter any figure type while looking polished enough for any formal occasion or business meeting.
The Best of Italian Fashion: Celebrating the Legacy of Italian Designers
Italy is the birthplace of high fashion. It has a long history of creating iconic looks, and it continues to lead the way in luxury apparel. The world's most renowned designers, such as Gucci, Prada, Versace, and Armani are all Italian-born brands. They have helped define what it means to dress stylishly and their designs remain timeless classics that will never go out of style.
For decades now, Italy has been at the forefront of fashion innovation. From bold patterns and bright colors to intricate detailing on garments – they always manage to push boundaries while still keeping an eye on elegance and sophistication. Their craftsmanship is second-to-none; when you invest in an Italian designer item you can be sure it will last for many years to come. Whether you're looking for something casual or formal – there's something special about owning a piece from one of these highly respected names in fashion design circles.
Italian designers also make use of luxurious materials like silk, velvet, and cashmere which add extra texture and richness to any look – making them stand out from the crowd even more. These items may cost a little more but they're worth every penny as they become treasured wardrobe staples that you'll love wearing season after season without ever going out of date or style. Celebrate this legacy by investing in some pieces made by Italian designers today!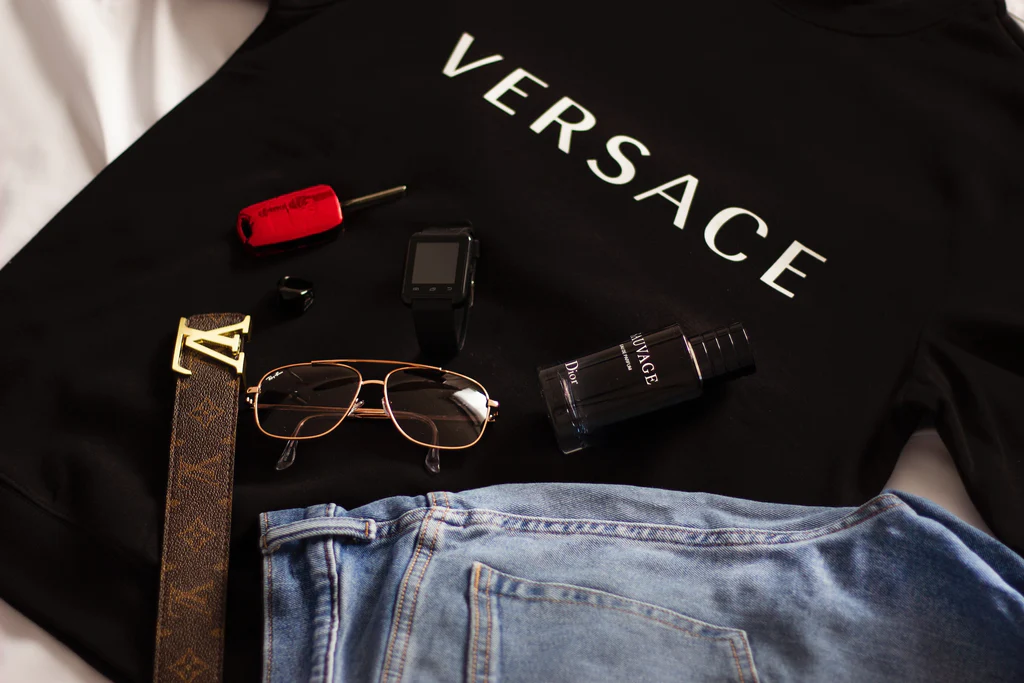 Legendary Italian Fashion Designers: Versace, Gucci, and Dolce & Gabbana
When it comes to legendary Italian fashion designers, three names stand out: Versace, Gucci, and Dolce & Gabbana. All of these iconic labels have achieved international recognition for their exquisite designs and high-end materials.
Versace is known for its glamorous pieces that capture the spirit of Mediterranean living with bold colors and prints. The brand's signature Medusa head logo has become synonymous with luxury fashion since its introduction in 1978. Versace collections often feature flamboyant details such as gold accents and embroidery that bring each look to life.
Gucci was founded in 1921 by a leather goods maker from Florence who named the company after himself. Today, Gucci remains one of Italy's most successful brands thanks to its timelessly elegant creations which are both stylish and luxurious. From statement accessories like bags adorned with the label's signature GG monogram print to chic tailored suits perfect for special occasions, there is something for everyone within the world of Gucci fashion.
Dolce & Gabbana is renowned around the world as an epitome of sophistication and style; their clothing collections blend classic silhouettes with modern touches for a truly unique aesthetic. The brand's use of bold colors, intricate detailing such as beading or sequins on eveningwear items, and daring animal prints set them apart from other luxury labels making D&G stand out among all Italian designers in terms of trendsetting capabilities – no matter what season it may be.
Donatella Versace: Carrying on the Legacy of Gianni Versace
Donatella Versace is an iconic Italian fashion designer who has taken the reins of her late brother Gianni Versace's namesake label and brought it to new heights. She stands out among other designers from Italy for her bold, glamorous designs that have become synonymous with luxury and elegance. Her collections often feature intricate detailing, dramatic silhouettes, vibrant colors, and daring cuts – all combined to create a look that is unmistakably hers.
With a background in both interior design and textiles, Donatella brings a unique approach to her craftsmanship. Her signature style has been described as "luxury meets punk" – mixing classic elements with modern shapes and textures for an edgy yet sophisticated aesthetic. She also uses prints heavily in her work; ranging from animal motifs like leopard print to abstract floral patterns that evoke old-world glamour.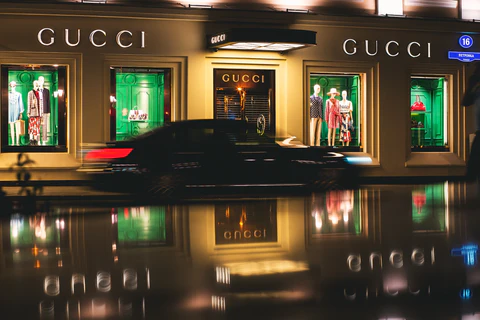 From couture gowns to ready-to-wear pieces, Donatella Versace continues the legacy of her late brother while making sure the brand remains relevant today. Through strategic collaborations with contemporary artists such as Lady Gaga or Gigi Hadid, she ensures that each collection appeals not only to traditionalists but also to younger generations of fashionistas looking for something special yet wearable at the same time.
The Italian Fashion Icons: Valentino Garavani and Mario Prada
Valentino Garavani and Mario Prada are two of the most iconic Italian fashion designers. Both have a unique approach to style that can be seen in their designs. Valentino is known for his bold, red-carpet-ready gowns while Prada is famous for her minimalistic yet sophisticated pieces.
Valentino's passion for fashion began at a young age when he was given a sewing machine by his grandmother as a gift. Since then, he has become one of the world's most renowned couturiers and has dressed some of the biggest names in Hollywood including Elizabeth Taylor and Jackie Kennedy Onassis. He was also the first designer to introduce the concept of ready-to-wear into haute couture with his line 'Valentino Roma' which features more accessible clothing than what had been previously available from high-end labels like Dior or Chanel.
Mario Prada opened her eponymous label in 1913, specializing in luxury leather goods such as handbags, luggage, and shoes. She quickly established herself as an innovator who favored simple but timeless styles over flamboyance; something which is still evident today through her brand's collections that often feature neutral tones and clean lines rather than bright colors or patterns. Prada has since become one of Italy's leading fashion houses whose influence can be seen on runways around the world – both male and female models regularly walk shows wearing garments from its collection each season.
These two Italian designers have left an indelible mark on global fashion culture thanks to their commitment to quality craftsmanship, timeless design principles, and classic silhouettes that transcend trends every season without fail – making them two undeniable icons within Italy's ever-evolving sartorial landscape.
Rising Stars of Italian Fashion: Roberto Cavalli, Domenico Dolce, Edoardo Fendi, Francesco, and Stefano Gabbana
Italians have long been renowned for their classic elegance and style, and this is thanks in large part to the country's many talented designers. In recent years, several Italian fashion houses have become increasingly popular around the world due to their modern designs and unique takes on traditional aesthetics. Among these names are Roberto Cavalli, Domenico Dolce, Edoardo Fendi, Francesco, and Stefano Gabbana.
Roberto Cavalli's trademark designs incorporate a luxurious take on animal prints with bold colors like reds and oranges that make his pieces stand out from the crowd.
His collections feature everything from casual daywear to glamorous evening dresses that will turn heads wherever you go.
He also produces fragrances under his name which capture his signature vibrancy perfectly.
Dolce & Gabbana have created a niche of its own when it comes to luxury clothing lines; they often use intricate embroidery as well as floral patterns with vibrant colors that combine both romanticism and tradition into one look. The duo has made waves in both men's and women's couture by producing timeless yet innovative pieces that exude sophistication without compromising comfort or ease of movement – something we all can appreciate. They also produce beauty products such as lipsticks and eyeshadows which come in stunning shades that truly elevate any makeup look!
Edoardo Fendi is known for taking classic silhouettes like trench coats or blazers but adding unexpected details such as beading or frills – giving them a contemporary twist while still retaining the elegance of traditional Italian design elements. His shoes too have gained immense popularity because they are comfortable yet stylish enough to go with almost any outfit choice. With items ranging from ready-to-wear garments to exquisite accessories crafted with only high-end materials; there is no denying Edoardo Fendi's attention to detail when creating each piece within his collection!
Francesco & Stefano Gabbana bring an effortless sense of glamour into every item produced by their brand – making sure not to break the bank if you want quality designer clothes without sacrificing style points. Their famous "Gabbana Girls" campaign featured models wearing some of their most iconic looks which showcased how versatile their pieces could be regardless of age or size: it was no surprise then when these two rose stars were awarded multiple awards over time for setting new standards within Italy's fashion industry.
To Wrap It Up
In conclusion, Italy has given birth to some of the best fashion brands in the world. From Milan design to Milan fashion week, Italian luxury has made a name for itself within the fashion industry. Dolce and Gabbana, Gucci, and Prada are just a few of the famous Italian fashion designers who have created eye-catching and sensual clothing, shoes, and accessories. Miuccia Prada took over her label in 1975 and turned it into a fashion empire. Aldo Gucci, the son of Gucci's founder, opened the company's first store in Milan, while Emporio Armani established a menswear line producing high-quality apparel and accessories. Karl Lagerfeld opened his first boutique, and Jennifer Lopez wore one of his designs on her world tour. Designer Daniel created his fashion empire, and Versace became one of the most famous Italian fashion brands. Italy's fashion industry is a window dresser for the world, able to create the most beautiful and innovative clothes.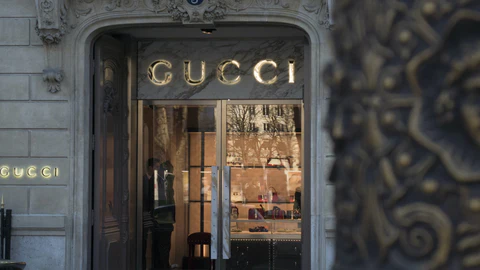 FAQs
Who are some of the most famous Italian fashion designers?
Italy has produced some of the most famous fashion designers in the world.
Names such as Dolce and Gabbana, Giorgio Armani, and Versace are just a few of the many talented Italian designers who have made their mark on the fashion world.
What are the best Italian fashion brands?
Italy is home to some of the best fashion brands in the world. Some of the best Italian fashion brands include Gucci, Prada, Fendi, and Armani. These brands are known for their high-quality products and innovative designs, which have helped to shape the fashion industry over the years.
What is the history of Italian fashion?
Italian fashion has a rich history dating back to the 1950s when Italian designers began to make a name for themselves in the fashion world. The Italian fashion industry grew rapidly over the years, and today it is known for producing some of the most famous fashion designers and brands in the world. Some of the most iconic moments in Italian fashion history include the creation of the first collection by Gianni Versace and the opening of the first shop selling leather goods by Aldo Gucci. Kering, the luxury goods company that owns brands such as Gucci and Saint Laurent, is also based in Italy.