Whether you are visiting or living in California, it's important to know what to wear in order to fit into the culture and feel comfortable. From beachy casual looks to stylish city attire, there are many options for creating your perfect Californian wardrobe.
When considering what to wear in California, start by thinking about where you will be spending most of your time. A casual look is always appropriate on the beach; think shorts or skirts with flip flops and t-shirts with fun designs or logos. For cooler days, add a light jacket or hoodie over your outfit. If you plan on doing some sightseeing around Los Angeles and San Francisco, aim for an elevated yet still comfortable look like jeans paired with a nice top such as a button-down shirt or blouse and cute sneakers – these can also work well when exploring smaller towns throughout the state too.
If you're headed out for dinner at one of California's amazing restaurants then dress up your look with trousers and heels – this type of outfit could even take you from day to night if accessorized appropriately (such as adding statement jewelry). To stay warm during those cool nights, consider layering pieces like cardigans over dresses or jumpsuits – this way you can easily remove layers depending on how hot it gets throughout the day/night.
For more formal occasions such as weddings or galas try something classic but still fashionable such as tailored midi dresses accompanied by simple accessories that tie everything together perfectly – don't forget about throwing on an elegant coat if needed.
And finally, if business trips take you through California make sure to pack professional pieces such as suits (with matching trousers) along with smart shoes so that no matter where life takes you while in Cali, you'll always be ready for any occasion!
California Style: Find Out What to Wear in California
When it comes to dressing in California, the possibilities are endless.
With its year-round warm climate and thriving fashion industry, Californians have a wide variety of styles to choose from when selecting their wardrobe.
From boho chic to high-end designer labels, there is something for everyone's taste and budget.
For those who prefer a more laid-back style, casual beachwear is always popular in California. Lightweight fabrics such as linen and cotton are perfect for hot summer days spent strolling along the shoreline or relaxing at an outdoor cafe. Denim shorts and jeans with colorful tops or tanks create effortless looks that can take you from day into night with ease. For an added touch of glamour, try pairing your outfit with some statement jewelry pieces like chunky bangles or long earrings.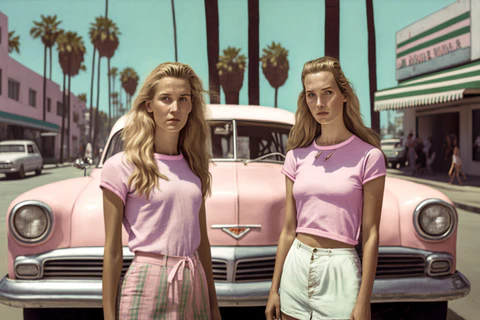 On the other hand, if you're looking for something a bit more polished and sophisticated then opt for sleek silhouettes in neutral colors such as black or white – perfect for any office setting or evening event. Structured dresses paired with heels make great options while jumpsuits also give off an elevated vibe when accessorized correctly with statement accessories like bags or shoes that match your chosen color palette perfectly. No matter what look you decide on remember one thing – it's all about having fun and expressing yourself through fashion no matter where you are in California!
What to Consider When Packing for California: Creating the Ultimate California Packing List
When it comes to packing for a trip, there are many factors to consider. If you're headed to California, the list is even longer. From coastal beach towns and desert landscapes to city nightlife and mountain hikes, having the right items packed can make all the difference in how much fun you have.
Creating an ultimate California packing list means considering everything from temperature fluctuations and terrain variations to what kind of activities you'll be doing. Before deciding on specific clothing pieces, take into account that temperatures vary greatly depending on which part of the state you plan on visiting. The beaches may stay hot throughout most of the year while inland regions can experience colder climates at night during winter months. With this in mind, aim for versatile pieces that can transition between different environments easily. For example, shorts and light layers such as a denim jacket or t-shirt dress will work well during warm days yet provide enough coverage when needed at night or in cooler areas like San Francisco or Big Sur.
The type of shoes also plays an important role when preparing your California packing list since they need to accommodate various types of terrain too. Pack lightweight sandals with rubber soles if spending time at beachy destinations like Santa Monica or Laguna Beach where flip flops won't offer enough support for any hiking adventures nearby – plus those soft leather straps often aren't waterproof either! If planning on more urban sightseeing trips then some stylish walking sneakers should do just fine; otherwise, opt for trail runners if hitting up trails higher up in elevation such as Yosemite National Park or the Lake Tahoe area.
What to Wear in Northern California: Dressing for the Bay Area and Beyond
When it comes to fashion, northern California is the perfect place to express yourself and make a statement. From the hipster-chic of San Francisco to the outdoor-inspired style of Lake Tahoe, there's something for everyone in this region. To ensure you look your best wherever you go in NorCal, here are some tips on what to wear in Northern California.
For those living or visiting the Bay Area, comfort should be a top priority when selecting an outfit. A good pair of jeans with a t-shirt will never fail as they are timelessly stylish while also allowing you plenty of movement so that you can explore all that SF has to offer without worrying about whether your clothing is suitable for the task at hand. Accessorize with jewelry and shoes that add personality and flair – think sneakers or sandals paired with necklaces or scarves depending on weather conditions.
Further up north around Lake Tahoe and beyond, dressing more practically becomes essential since temperatures drop quickly during winter months – but don't forget about style. Opt for comfortable layers like long sleeve shirts over tank tops and sweaters paired with jackets or vests for added warmth when needed; accessorizing with beanies is always an excellent choice no matter how cold it gets outside. When planning a day out outdoors such as camping trips or hikes, dress appropriately by wearing waterproof boots, and warm socks underneath pants (such as leggings) made from lightweight material that breathes easily so sweat won't accumulate beneath them if temperatures rise unexpectedly mid-day. For any other excursions around Northern California, remember: whatever it takes to keep warm while looking fashionable works!
California Fashion Culture: Embracing the West Coast Aesthetic
California has been known for its trend-setting fashion style. From the classic surf vibe to modern urban chic, there is something here for everyone. Whether you're looking to make a statement or simply fit in with the locals, California has got you covered when it comes to creating your own unique look.
The west coast aesthetic encompasses a wide range of looks that are often heavily influenced by streetwear and skate culture. Comfort is key; think oversized t-shirts, ripped jeans, and comfortable sneakers or sandals.
Layer on some jewelry or accessories like a beaded necklace and baseball cap for an extra touch of coolness. This type of fashion can be seen everywhere from music festivals to art galleries–and beyond.
A great way to embrace this look while still maintaining your individual style is through color blocking – pairing bold colors together like yellow and pink, blue and green, etc. It's also fun to mix patterns such as stripes with florals or polka dots with animal prints for an unexpected twist on traditional styles. Whatever you choose – just remember that comfort should always come first.
SoCal Style: Dressing for Central to Southern California
Southern California is known for its laid-back style and sunny disposition, which translates to the way people dress. While fashion trends in SoCal vary from beachy boho looks in Venice Beach to sleek streetwear in downtown Los Angeles, there are a few key elements that make up Southern Californian style.
The most important part of dressing for SoCal is finding pieces that are comfortable yet stylish. Think jeans with just enough stretch, lightweight sweaters and tees, tank tops with fun details like ruffles or lace-up backs, easygoing dresses, and skirts made of airy fabrics like linen or cotton gauze – all these items will help you feel comfortable while still looking fashionable. Accessorizing your look can also add an extra special touch; don't be afraid to layer necklaces or stack rings on your fingers to add some flair.
When it comes to shoes – pick something practical but cool. Whether you're wearing sandals around town or sneakers on the boardwalk – go with something versatile that matches your overall look. From classic white Vans slip-ons to Birkenstocks (yes they're making a comeback!) – Having the right pair of kicks can take any outfit up a notch.
The Role of Denim Jackets in California Fashion: A Timeless Staple
When it comes to fashion in California, denim jackets are a timeless staple. In the warm climates of this coastal state, lightweight denim provides just enough warmth to keep cool ocean breezes from becoming too chilly. While most people think of jeans when they think about denim, the jean jacket is an equally popular item that has been around for decades. A classic jean jacket can be dressed up or down depending on the occasion and can easily transition between seasons – making it a versatile must-have piece for any wardrobe.
A simple but stylish way to rock a jean jacket is with an outfit consisting of high-waisted jeans and a solid color top like a white or black tank top paired with some slip-on sandals or sneakers. This look will give off an effortless style without having to try too hard. For those who want something more formal, pairing your favorite blazer with dark wash jeans and finishing off the look with your trusty jean jacket will make you feel both comfortable and put together at the same time.
For those days when you don't want anything too heavy on your shoulders, opting for lighter colors such as light blue or pale pink will add subtle pops of color while still keeping things cool and comfortable during warmer months in California. To complete this look all you need is some fun accessories like statement earrings or bold sunglasses – which can also help reflect that sunny Cali vibe.
Packing for a California Road Trip: Tips for Dressing Comfortably and Stylishly
Packing for a California road trip can be intimidating. It is important to strike the perfect balance between looking stylish and feeling comfortable. When planning your wardrobe, keep in mind that temperatures vary widely from coast to coast so pack accordingly.
For those planning on heading out west, it's always a good idea to have some light layers at the ready. Shirts with 3/4 length sleeves are ideal since they provide an extra layer of warmth but don't feel too bulky or heavy when worn alone. To add even more protection against colder temperatures, consider packing a denim jacket or hoodie as well.
Footwear-wise, sandals, and flip-flops are staples during summer months but may not offer enough support if you plan on doing any hiking along your journey. Investing in some high-quality sneakers will ensure that you stay comfortable while exploring all that California has to offer. Adding one pair of dressier shoes such as loafers or ballet flats will complete any outfit while still remaining practical for long drives between destinations.
LA Fashion: Navigating the Fashion Culture of Los Angeles
Los Angeles is a city that has long been known for its fashion culture. From the iconic styles of Hollywood stars to streetwear, Los Angeles is home to a variety of distinct looks and trends. When it comes to navigating the fashion scene in LA, there are some important things to keep in mind.
When you're out and about in Los Angeles it's important to dress appropriately for the occasion. For daytime activities like sightseeing or shopping, opt for comfortable clothing that won't draw too much attention but still looks stylish. A casual blouse paired with jeans and sneakers can be perfect for exploring the city during the day. At night, if you plan on going out clubbing or hitting up bars then you'll want something more formal like a trendy dress or jumpsuit paired with statement accessories such as earrings or chunky jewelry pieces.
Don't be afraid to experiment with different trends while you're in town – after all this is what LA style is all about. If bright colors aren't usually your thing try wearing an outfit featuring bold hues like yellow or pink; if florals are more your vibe then go ahead and rock them even if they seem "outdated". The key here is having fun with fashion while still looking polished and put together – so make sure whatever look you choose flatters your body shape and doesn't overwhelm it either!
Don't forget that when visiting any new city it's always good practice to research local customs beforehand so as not to offend anyone accidentally (which can happen when dressing inappropriately). To stay safe while trying out new fashions stick within accepted norms by researching what locals typically wear before heading out into public spaces – especially if you're planning on attending any events where etiquette may be expected from guests such as upscale restaurants or VIP clubs.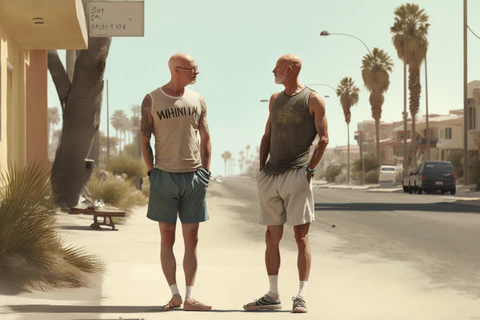 Outfit Ideas to Wear In Central to Southern California
California is a state known for its mild weather and sunny days, which makes it ideal for dressing in light and airy fabrics. To make the most of your time in Central to Southern California, here are some great outfit ideas that will have you looking stylish no matter what season or event.
For springtime, nothing says "Californian" quite like an off-the-shoulder top paired with skinny jeans and sandals. Add some delicate jewelry such as earrings or a necklace to complete the look while keeping cool on warmer days. During summer months, opt for breezy floral dresses that can be dressed up with statement heels or down with sneakers depending on your plans. For cooler evenings, layer up with denim jackets or cardigans and add scarves for extra warmth.
When autumn rolls around try pairing long sleeves blouses with ankle boots – both suede and leather styles work well – adding layers of textured knitwear when temperatures drop further during wintertime. Accessorize this timeless combination by selecting hats from fedoras to beanies according to your style preferences – they also offer practicality as they keep you warm. By picking outfits appropriate to each season throughout the year in California, you'll never be out of place whether attending a beachside barbecue or dinner party downtown!
In Brief
In conclusion, if you're planning a trip to California, you'll want to pack a variety of California outfits to stay cool and comfortable in the Golden State. Californians wear everything from jeans to dressy clothes, depending on the occasion. For the warm summer weather, it's essential to bring at least a few pairs of shorts and t-shirts, as well as a swimsuit if you're planning on swimming. Make sure to bring SPF to protect your skin from the sun's rays. Northern and southern California both have different climates, so it's a good idea to bring pieces of clothing that can be mixed and matched.
When exploring by touch, be sure to add a super comfortable pair of shoes and a pair of sunglasses to your list of must-haves. Although it's a good idea to try to pack light, you need to be prepared for all kinds of fun, whether you're going wine tasting or to a club. No California vacation is complete without a stroll around town, so bring one dressy outfit just in case. Remember, the way to dress in California is California casual, so don't constrict yourself to just one style.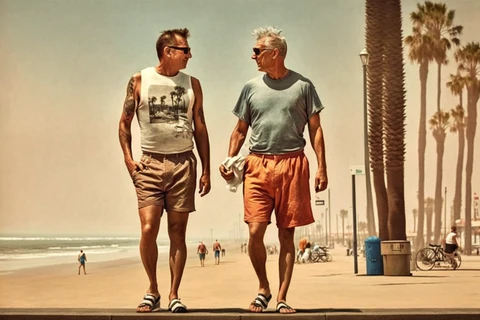 Common Questions
What should I wear during my California trip?
Well, it depends on when you're visiting!
California is known for its warm weather, so lightweight and breathable clothing is a must for the summer months.
During spring and fall, it can be a bit cooler, so bringing layers is a good idea. Generally, people wear jeans year-round in California, but it's always good to check the weather before packing.
Do I need to bring a bodysuit for my visit to California?
While a bodysuit isn't necessarily a requirement for a California trip, it can be a versatile piece of clothing that can be dressed up or down depending on the occasion. If you want to bring one, go for it! But if you don't have one or don't feel comfortable wearing one, there are plenty of other options that will work just as well.
What should I wear if I'm going to a club in California?
If you're planning on hitting up a club during your California trip, you'll want to dress to impress! Depending on the dress code of the club, you might want to wear a dress or a nice pair of pants with a blouse. Don't forget comfortable shoes, as you'll likely be doing a lot of dancing!
Is it enough to wear shorts and t-shirts during the summer in California?
Yes, shorts and t-shirts are definitely enough to wear during the summer in California, especially if you're planning on spending a lot of time outdoors. Just make sure to bring plenty of sunscreen and a hat to protect yourself from the sun. And if you're exploring by touch, don't forget comfortable shoes!