Floral shirts are a classic wardrobe staple that has been around for centuries. In the past, they were seen as more of an old-fashioned style but in recent years they've become increasingly popular with both men and women. Floral prints come in all shapes, sizes, and colors so there's something to suit every taste. They can be dressed up or down depending on how you want to wear them.
When it comes to wearing floral shirts, the key is finding the right occasion and looking for your shirt. For casual days out like shopping or lunching with friends, a short sleeve button-down shirt with a bold print will look great when paired with jeans or shorts and sandals. If you're attending a dressy event such as a wedding or graduation ceremony, opt for long sleeves coupled with trousers or even tailored skirts for an eye-catching yet classy ensemble.
No matter which type of floral shirt you choose, what makes them unique is their versatility – from playful sundresses adorned with delicate daisies to statement blouses featuring oversized blooms – there's something suitable for any occasion. As well as being stylish and timeless pieces that never go out of fashion; these garments are also very comfortable due to their lightweight fabric compositions which make them ideal summer items too!
The beauty of floral shirts lies in their ability to add vibrancy and color to an otherwise plain outfit; making them perfect if you want to stand out from the crowd without trying too hard.
Depending on where you live they may be more appropriate at certain times of year than others (such as spring/summer). But ultimately it's about personal preference – why not experiment by pairing yours with different accessories? You could even mix things up by adding some other fun prints such as polka dots or stripes alongside your flowers!
Fashion Tips and Floral Outfit Ideas for Men and Women
Flowery prints and florals are a timeless fashion trend that can be incorporated into many different styles. While floral shirts have been a popular choice for women, they've also become increasingly fashionable for men in recent years. Whether you're looking to make a statement or simply inject some color into your wardrobe, there are several ways to work with the classic flower-power look.
When it comes to casualwear, pairing floral print shirts with denim is always a great option. This is an especially good style tip for men who want to incorporate more patterned garments into their everyday outfits without feeling too bold or outlandish. For those interested in making more of a statement, consider opting for bright colors like pink or yellow which will draw attention and turn heads wherever you go. Women should opt for lighter washes of jeans as this will create a balance between the busyness of the shirt and keep your outfit polished yet laid back at the same time.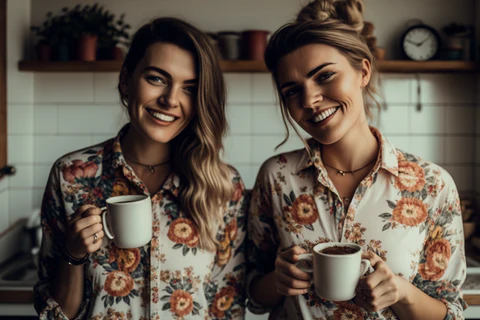 A printed blazer can also be paired with any kind of bottom wear such as trousers or skirts depending on how dressy you wish your ensemble to be.
For example, try wearing it over an all-black look if you'd like something that looks elegant but still has personality – think pleated midi skirts teamed with plain tops and high heels.
Men can even add a floral pocket square as an extra pop of color when wearing suits or tuxedos; this adds subtlety while still keeping things interesting enough that everyone notices what you're rocking!
How to Wear a Floral Shirt: From Casual to Formal Looks
A floral shirt can be a great way to add some subtle color and pattern to your wardrobe. It is versatile enough for any occasion, from casual everyday looks to more formal events. With the right styling, you can create an outfit that's sure to turn heads wherever you go.
For a casual look, pair your floral shirt with jeans or chinos and trainers or canvas shoes. Keep accessories minimal – think simple watches and jewelry, rather than large statement pieces – so as not to overpower the bold print of the shirt. For something dressier but still relaxed, opt for slim-fit trousers instead of jeans and choose loafers or leather brogues over trainers. This will take your outfit up a notch without compromising on comfort or style.
If you're looking for something more formal but don't want to appear too stuffy in a suit and tie combination then why not try layering it? Start by wearing a plain colored tee under the floral shirt before adding a blazer on top; this creates texture within the ensemble while also making it suitable for workwear environments where suits may be expected attire. Finish off with smart trousers such as wool blend chinos paired with leather shoes – perfect if you have an important meeting coming up.
The Bold and the Beautiful: Exploring Different Ways to Wear Floral Patterns
The beauty of floral patterns is that they are a statement piece, no matter what type of outfit you're wearing. From subtle pastels to bold and beautiful hues, the possibilities for incorporating this print into your wardrobe are endless. But when it comes to donning a floral shirt, it can be hard to know how best to style them.
One way to rock the look is by pairing your shirt with some chinos or jeans for an effortless casual feel. Choose colors that complement each other – like navy blue trousers and pink flowers – and add on a blazer in case you want something smarter-looking but still relaxed Accessorize with a belt or pocket square if you'd like an extra hint of color or pattern; just make sure not to go overboard.
If you're feeling adventurous and would like something more daring, why not pair the shirt with some leather pants? The contrast between the two fabrics will give off serious cool vibes while still looking polished enough for special occasions such as dinner dates or drinks with friends. For maximum impact opt for high-waisted trousers teamed up with heels instead of flats; this will draw attention away from any areas where the fabric might bunch up at the waistline due to different body shapes and sizes. Finish off the ensemble by adding delicate jewelry pieces – think earrings, bracelets, or necklaces – which will enhance any outfit effortlessly without overpowering it.
Accessorizing Your Floral Shirt: Dressing It Up with a Tie, Pocket Square, and More
Accessorizing your floral shirt is a great way to create a more formal look. A classic tie can be used to add a bit of sophistication and polish, while still allowing the vibrant colors of the shirt to shine through. Adding in a pocket square or lapel pin will make for an eye-catching ensemble. If you want to go all out, cufflinks are another stylish choice that adds just enough pizzazz without detracting from the main attraction – your beautiful flowery print.
For something even more daring, why not layer up with a blazer? A light-colored jacket over top of your floral number can take it from casual day wear into eveningwear in no time flat. To really stand out from the crowd opt for textured fabrics such as tweed or linen rather than plain solids like cotton or wool.
Don't forget about shoes. Oxfords or loafers work best when paired with this type of outfit but if you're feeling particularly bold then why not try some slip-ons?
Whether they're velvet slippers or brightly patterned moccasins they'll give any ensemble an extra dose of personality and flair that's sure to turn heads wherever you go.
Floral Fashion: How to Wear Florals with Confidence and Style
Floral fashion is an enduring style that has remained popular for centuries. Although it often goes in and out of trend, florals are a classic look that never truly goes out of style. With the right outfit and attitude, you can confidently rock any floral pattern with ease and grace.
When wearing a floral shirt, be sure to pair it with something solid or neutral such as white jeans or khaki pants. This will help to keep your outfit looking stylish without overpowering the eye-catching design of your top piece. When selecting accessories such as shoes or jewelry, try going for items in muted tones like grey or brown; these will subtly accentuate your look without detracting from the beauty of your blouse or dress.
If you're feeling daring, add some layers. A denim jacket looks great over a flowy flowery dress while chunky sweaters provide balance to more form-fitting pieces like tight tank tops and camisoles adorned with petals. Accessories such as scarves are also perfect for adding visual interest while keeping warm on chillier days; consider choosing one in either complementary colors from the flower print itself or complementary hues such as pink paired with purple blossoms for a subtle but effective contrast.
Dressing Up Your Florals: How to Style and Wear Floral Shirts and Dress Shirts
When it comes to making a statement with your wardrobe, nothing says bold and unique quite like floral prints. From subtle pastel-hued daisies to vivid abstract roses, these designs can give any outfit an eye-catching edge that will make you stand out from the crowd. But how do you dress up your flowers? How should one style and wear floral shirts or dress shirts? Here are some tips on how to pull off this classic look.
The key is balance – too much of anything can be overwhelming, so don't go overboard with overly bright colors or busy patterns when picking out your top. If you want something a bit more muted but still stylish, opt for monochromatic palettes in navy blues or earth tones; they'll provide just enough contrast without being too loud. When it comes to bottoms, solid black trousers or jeans will keep the focus on the shirt while providing a sharp contrast against its print; alternatively, if you're looking for something subtler than black but still polished then light khaki chinos work well here as well.
Accessories are also important when pulling off this look: scarves or ties in coordinating colors will draw attention away from the face and add an extra layer of dimensionality to your ensemble; similarly structured blazers work great as well. Of course, there's no right way – have fun experimenting with different combinations until you find what works best for you!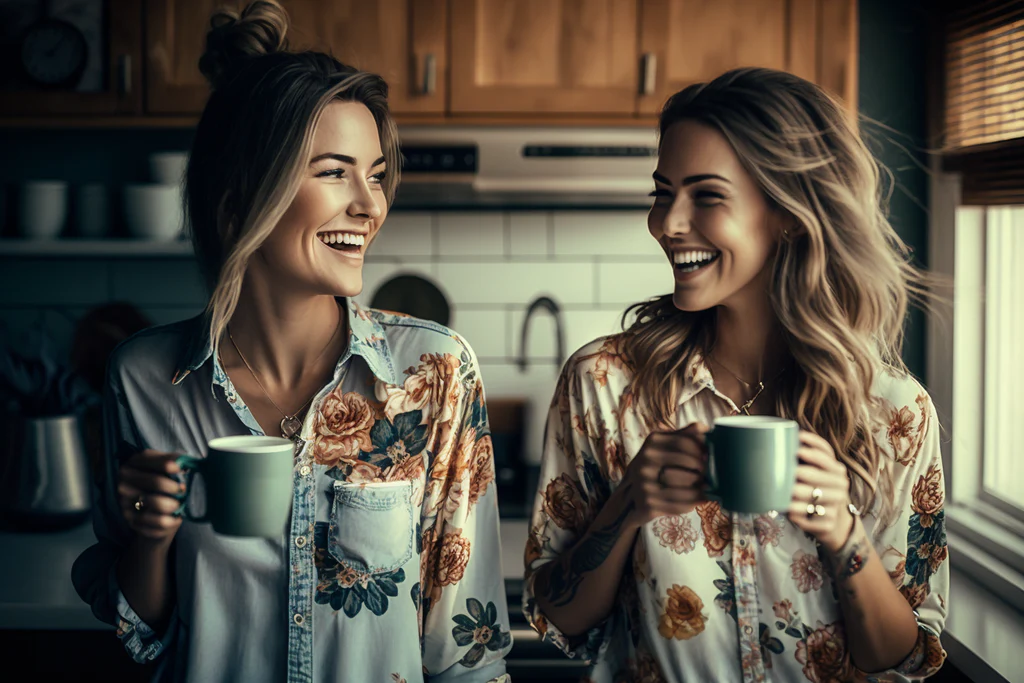 Floral Ties: Adding a Pop of Color and Pattern to Your Outfit
Floral ties are the perfect way to add a pop of color and pattern to your outfit. Whether you opt for bright, bold prints or something more subtle, these accessories will help take your look up a notch. From pocket squares and bowties to neckties and cummerbunds, there's no shortage of ways to incorporate florals into your wardrobe. A classic black suit with a floral tie is an excellent choice for those seeking a timelessly elegant look. For those looking for something edgier, try pairing dark jeans with a bolder print in brighter colors – it'll make quite the statement.
Ties featuring floral patterns can be worn throughout any season as they easily transition from day-to-night looks – just switch out your shoes or add/remove layers accordingly. Floral ties also work great when attending weddings or other formal events; choose one that complements the bridesmaid dresses without clashing too much with their attire. This accessory can also be used to jazz up casual outfits like polos or button-down shirts paired with khakis or chinos – perfect for summer barbecues and outdoor parties.
No matter what style you choose, floral ties are sure to turn heads wherever you go while providing an interesting accent piece that won't break the bank. They're worth every penny.
For Those Who Like to Wear Florals: Creative Ways to Incorporate Floral Patterns into Your Wardrobe
Floral patterns are one of the most beloved fashion trends. Whether you're a flower lover or simply appreciate the beauty of nature, incorporating florals into your wardrobe can be an enjoyable way to make a statement. For those who love wearing floral prints, there are several creative ways to express yourself through this vibrant trend.
First off, adding a bold and bright floral shirt is a great way to stand out from the crowd. You can pair it with dark denim jeans for an effortless casual look, or go all out and style it with some fitted chinos for a more sophisticated vibe. A patterned blazer also makes for an interesting addition when paired with any type of floral shirt – creating an overall stylish ensemble that will certainly turn heads in any room.
Another fun way to don florals is by wearing them as accessories such as scarves and bags. These pieces add subtle yet eye-catching details without going overboard on the print overload – perfect if you want to keep your outfit relatively understated while still showing off your personal style. With so many different shapes and sizes available, you'll have no problem finding something that speaks to you. Why not try styling up your footwear game? Try swapping out your regular shoes for some playful printed sneakers or heels – they'll instantly give even the simplest outfits extra oomph!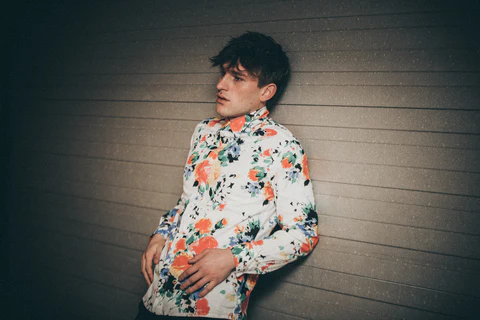 To Wrap It Up
Floral shirts are no longer just for Hawaiian vacations and women's wear. Men's style has evolved to include a range of floral styles, from bold and fresh to subtle and small.
Once you've figured out which floral shirt suits your style and personality, the rest of your outfit can be built around it. A floral shirt can be dressed up with a bomber jacket or paired with black jeans for a more street-style savvy look.
However, there are some do's and don'ts to keep in mind when wearing a floral shirt. Keep the rest of your outfit solid color, or pair a floral pattern with another pattern in the same color family. If you're feeling bold, finish off the look with a pair of floral sneakers or shoes. Don't be afraid to step out of your comfort zone and bring the flower power vibes straight to your closet.
Common Questions
When is the best time to wear a floral shirt?
Floral shirts can be worn any time of year, but they are particularly popular during the spring and summer months. They are perfect for outdoor events, beach parties, or simply to add some fresh and vibrant vibes to your wardrobe.
Can men wear floral shirts?
Absolutely! Floral shirts have made their way into menswear and are now considered a staple in menswear. Whether you go for a Hawaiian shirt, a blue floral pattern, or a bold print, there is a floral shirt to suit your style and personality.
What are some do's and don'ts of wearing a floral shirt?
When wearing a floral shirt, it's important to keep the rest of your outfit simple and solid-colored. Avoid wearing too many patterns or colors that clash with the floral design. Also, make sure the shoulder seams of your shirt line up with your shoulders. As for the do's, feel free to experiment with different prints and colors that suit your style and blend well with your outfit.
Can you wear a floral shirt with swim trunks?
Yes, a floral shirt can be a great option to wear with swim trunks. You can wear it buttoned up or unbuttoned over a tank top or T-shirt. It's a perfect way to introduce some fun and tropical vibes to your beach look.
Are there different types of floral prints to choose from?
Yes, there are many different types of floral prints to choose from. English floral prints are known for their small and delicate flowers, while tropical floral prints are bold and vibrant. Fresh floral prints have a more modern look, while King Louis XVI's floral embroidery is a classic and elegant choice. Whether you prefer a subtle or bold floral shirt style, there are plenty of options to choose from.