Maternity shirts are clothing items designed to provide comfort and support for pregnant women. The traditional design of a maternity shirt is an extended-length top that wraps around the body, providing extra coverage for the growing belly. It also typically features adjustable straps or ties at the waistline to accommodate changes in size throughout pregnancy.
The shape of a maternity shirt varies depending on personal preference; some styles feature fitted sleeves and scoop necklines while others are loose-fitting with higher collars. Maternity shirts often come in longer lengths so they can be worn over pants, skirts, or shorts as needed. Many designs include elasticized cuffs to ensure a comfortable fit even when swollen ankles become an issue later in pregnancy.
Introduction: DIY Maternity Shirt Tutorial
Gather up all the materials you need such as fabric, thread, pins or clips, scissors or rotary cutter and mat if available, ruler or measuring tape, and an iron (optional). If you're unsure about what kind of fabric would work best for making a maternity shirt then cotton jersey knit is always a safe choice since its lightweight yet breathable material stretches nicely around curves while still providing enough coverage. Now measure yourself correctly to get accurate measurements before cutting out pieces later on in the process!
Materials Required for Making a Maternity Shirt
Making a maternity shirt requires the right materials to ensure comfort and style. The most important material to consider when making a maternity shirt is a stretchy fabric. It should be lightweight and breathable, such as a cotton or spandex blend. Thread is also essential for constructing your maternity shirt; make sure you choose one that matches both the color of your chosen fabric and any trimming details you plan to add.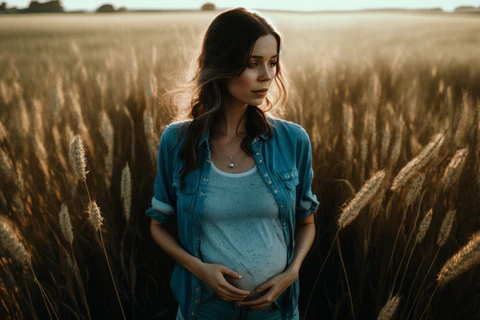 Steps to Sew a Maternity Shirt
Sewing a maternity shirt can be a great way to keep your wardrobe up-to-date during the changing times of pregnancy.
While sewing may seem daunting, there are simple steps that you can take to create an attractive and stylish garment for any stage of motherhood.
First, select the pattern for your shirt. There are many different styles available, from classic button-down shirts to casual t-shirts with ruching details. Next, assemble the pieces following instructions on the pattern envelope or instruction sheet provided by the manufacturer if necessary. Take extra care when attaching collars and hems so they lay flat against the fabric surfaces without puckering or pulling away from the material when sewn in place.
Preparing the Pattern
First, one must measure their body accurately so they know what size they need to cut out from the fabric. After measuring around your chest and waist, you will have an idea of how wide and long you should cut each piece of fabric for your shirt's front and back pieces.
Next comes choosing which type of patterning system works best for you based on skill level and desired outcome. For beginners looking for an easy method with few steps involved, using basic rectangular shapes could be ideal; those who are more experienced might opt for something like princess seams or darts instead since this allows them to customize fit more precisely at different points along their body shape curves during pregnancy changes throughout trimesters.
Cutting the Fabric and How To Cut Along The Bust Line
Knowing how to accurately cut along the bust line will ensure that your shirt fits perfectly over your baby bump. To start, lay out the pattern on top of two pieces of fabric with the right sides facing each other and pin them together at any edges that need more security during cutting. Then use scissors or a rotary cutter to carefully trim around all curves for both layers at once.
Next, when it's time to cut around the bust area, make sure you take extra care here as this is where most of the shaping needs to happen for it to fit properly over pregnant bodies. Trace an outline using tailor's chalk or tracing paper before taking up scissors again – this way you can adjust and modify if needed without damaging any material. Once happy with how everything looks, slowly cut along these lines until finished – don't forget about adding seam allowance as well.
Sewing the Side Seams and Adding the Ruching
Once the front and back of the shirt have been cut to size, it is time to sew together the side seams. Begin by pinning each side seam and using a straight stitch on a sewing machine. The next step in making the maternity shirt involves adding ruching along both sides of the shirt. This will help provide extra room for growing bellies while also creating an attractive silhouette once complete.
Start by cutting strips from fabric that match or complement the color of your main material, then gather them onto one end with a running stitch before pinning them along either side of your shirt. Make sure to secure all gathers in place with small stitches so they don't come undone during wear. Top-stitch these pieces down for added strength and beauty before finishing off any remaining raw edges with bias tape or hemming them up neatly with a zigzag stitch.
Tips for Sewing a Ruched Maternity Tee
Once you have chosen the right material for your needs, take accurate measurements of yourself so that the finished product fits perfectly once sewn together. This includes taking into account where exactly you want the gathered sections to sit on each side so they frame out your bump in a flattering way.
Mark these points onto paper before transferring them onto the fabric pieces themselves – this will help keep everything symmetrical during assembly. Use elastic thread when stitching up those gathered sections – this ensures maximum stretchiness without compromising the durability or appearance of the final piece!
You Might Also Like: Other DIY Maternity Clothes Projects and How To Finish Bottom Hem
A great way to transition your regular clothes into pregnancy wear is by turning them into an empire waist dress or skirt. To do this, simply use a drawstring or elastic band at the natural waistline and adjust as needed throughout your pregnancy. This look works especially well with flowy maxi dresses and skirts.
If you want something that can be worn during all stages of your pregnancy, try creating a pair of pants with an adjustable panel on the front side.
Once you've created your desired item, make sure to finish off the bottom hem correctly to ensure it lasts through all nine months (and beyond.). For knits like t-shirts or leggings, opt for an overlock stitch; this will give extra strength while also giving enough stretchiness that won't dig into skin uncomfortably as the baby grows larger each week! For woven fabrics such as denim jeans or chambray shirts, use a simple straight stitch instead – just make sure not to pull too tightly so garments aren't uncomfortable later on down the line.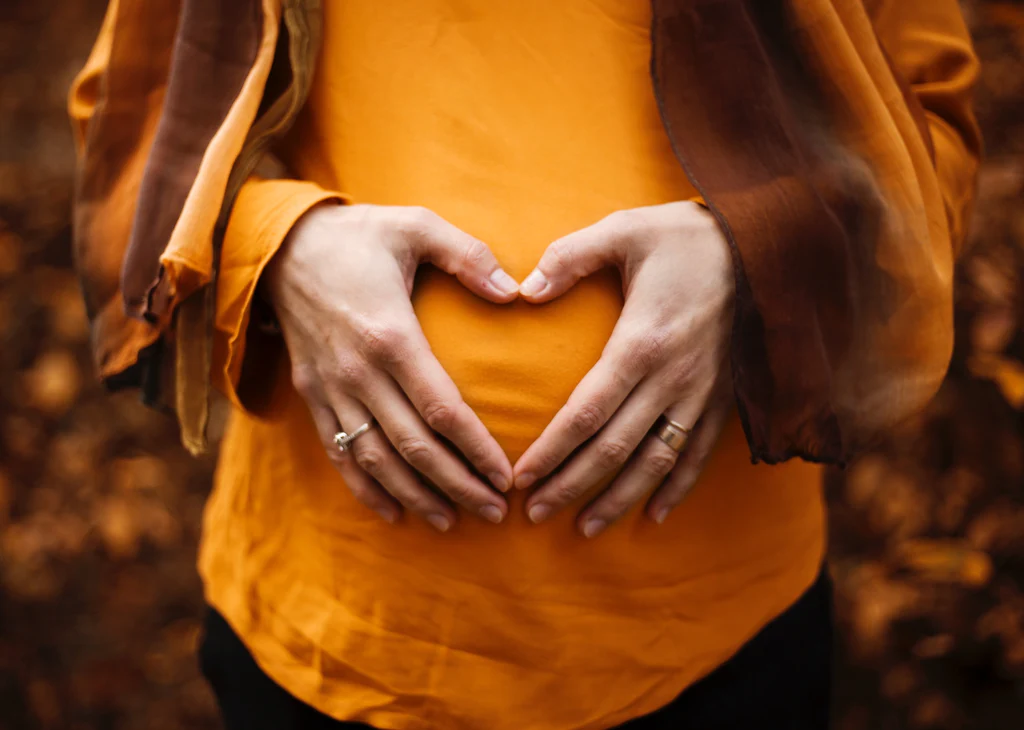 Create Your Non-Maternity Clothes for Maternity Wear
Creating your non-maternity clothes for maternity wear is a great way to save money and be creative. For those who are handy with sewing machines, there are many options available when it comes to customizing existing garments for maternity use. Try adding ruffles along hems and cuffs; adjusting sleeves by folding them over at the cuff line; inserting elastic bands inside seams; or creating small pleats in skirts and dresses near the waistline which will help expand during pregnancy without looking bulky. For even more dramatic results, try altering entire patterns to create something unique.
Summary
Well, folks, there you have it – it's a piece of cake to sew up a cute shirt that'll have your baby belly lookin' stylish and snug. With this easy DIY maternity guide, you can transform a regular tee into a fab maternity top that's long enough to cover that ever-growing bump. No need to break the bank on pricey maternity clothes when you've got this great tutorial to help you repurpose your old shirts to work with your preggo body. Just follow the step-by-step process, from cutting pattern pieces to adding elastic along the length, and voilà – you've got a comfy, cute shirt with room to grow!
So, whether you're rocking a big belly or you're just a fan of that ruched look, this tutorial has got you covered. And hey, even if you're not pregnant, this technique can give a little extra oomph to an otherwise unflattering t-shirt. So, thanks a lot for joining us on this sewing adventure, and happy stitching! If you feel creative, you can even try making cute maternity pants to match your new t-shirts.
Don't worry if you're not a pro with a sewing machine – this tutorial is perfect for beginners. Just remember to zig-zag stitch the top of the elastic to prevent it from flipping over. When you pull the elastic around the front, make sure to distribute the excess fabric evenly. If you need to lengthen the shirt, simply cut 2 pieces and serge them together. In case you're wondering, the neckline can be adjusted to suit your preferences.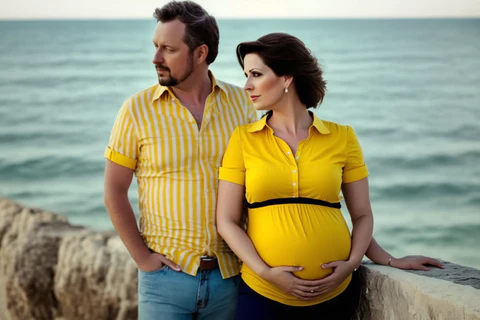 People Also Ask
How do I start creating my maternity shirt?
First things first, grab a non-maternity tee you'd normally wear and follow the tutorial to cut out the front and back bodice pieces. Remember, Rome wasn't built in a day, so take your time as you sew along the seams and ruche the fabric to create that oh-so-cute maternity style.
Can I use this tutorial to make a long-sleeved maternity shirt?
You bet your buttons! This tutorial is as versatile as they come, so whether you're aiming for a long-sleeved look or a breezy short-sleeved tee, you can sew up a storm and make the shirt right for you. Just be sure to adjust the length of the shirt and sleeves to accommodate your growing belly.
What if I'm not pregnant but love the ruched look?
Well, who says maternity fashion is only for moms-to-be? This shirt tutorial can help you add some pizzazz to a baggy t-shirt and give it that ruched look you adore. Just follow the same steps, but adjust the elastic placement and tightness to suit your style.
How do I add elastic to my DIY maternity shirt to create the ruched effect?
Easy peasy lemon squeezy! Cut a piece of elastic a couple of inches shorter than the length of the shirt, and sew it to the side seams with a stretch or zig-zag stitch
What is a DIY ruched maternity shirt?
DIY ruched maternity shirt is a type of shirt tutorial that shows you how to sew a cute shirt that is specifically designed for pregnant women. By using ruched fabric, you can create a shirt that will fit snugly around your belly and provide you with the room you need to grow. This easy DIY maternity project involves turning an old t-shirt inside out and sewing it to create a new piece that is long enough to cover your growing belly.
Do you have any tips to help me create a DIY shirt?
Sure! When you're cutting the fabric for your shirt, be sure to keep in mind that you'll need extra room for your belly. To create the ruched effect, cut two pieces of fabric and sew them together along the length of the shirt. Then, sew a zig-zag stitch along the bottom of the fabric to create the scrunch effect. Finally, sew the fabric along the armpit seam to create a new bodice for your shirt. By using a stretch stitch and stretching the elastic as you sew, you can create a cute and flattering maternity shirt that you'll love to wear!