Streetwear is a style of casual clothing that has been popularized in recent years by young people and celebrities. The origin of streetwear dates back to the early 1980s when it was worn by skateboarders and hip-hop artists as a way to express themselves. It was also heavily influenced by punk fashion and grunge culture from the same era.
Introduction: How Sneakers and Baggy Clothes Became Staples of Streetwear
Streetwear typically consists of loose-fitting items like oversized t-shirts, baggy jeans or shorts, graphic hoodies, baseball caps, sneakers, and other athletic wear. Accessories such as beanies and sunglasses are often added for extra flair. Streetwear often includes bright colors or bold graphics on clothing pieces to make them stand out more. Some popular brands that specialize in streetwear include Supreme, Off-White, and Stussy among many others.
The unique aspect of streetwear lies in its ability to be customized according to individual tastes; there's no one "right" way to dress up your outfit with this trend.
Whether you want an all-black look with minimalist designs or something more eye-catching with color-blocking patterns – you can find just about anything in streetwear collections these days! Certain elements like oversized silhouettes add an edgier vibe while still being comfortable enough for everyday wear.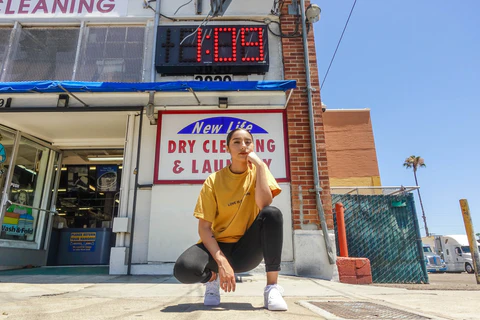 The Origin of Streetwear Style
The origin of streetwear dates back to the early 1980s. It is believed that it began in California when skateboarders and surfers wanted to express themselves through their clothing choices.
This style was then adopted by hip-hop culture, which took off during the mid-1980s.
Streetwear started to become popular among urban youth, who were looking for something different from what was available in stores at the time. The style has continued to evolve over the years as new trends have emerged, including fashion brands such as Supreme and A Bathing Ape (BAPE).
These brands are known for their unique designs and collaborations with other designers, artists, musicians, and celebrities. They also use a variety of materials such as denim, leather, and velvet which give each piece its own individual look and feel.
Today streetwear can be seen everywhere from high fashion runways to music festivals around the world. It is no longer just an underground trend but rather a global phenomenon that continues to influence mainstream fashion today.
The Rise of Streetwear
In recent years, the popularity of streetwear has skyrocketed. This trend-driven style has become more than just a passing fad, it's now an integral part of popular culture. The fashion industry is constantly evolving and the emergence of streetwear was no exception.
In the early 2000s skateboarding culture heavily influenced fashion trends across the globe. Skaters began wearing oversized t-shirts with unique designs while rappers started donning vibrant colors and bold patterns that created distinct looks on stage or in music videos. As these styles began to gain traction, they eventually made their way into mainstream stores where people could purchase them for everyday wear or special occasions.
The Early Influencers and How Streetwear Increased In Popularity
In the late 1970s and 1980s a handful of influential figures began pushing fashion boundaries. These pioneers were bold in their designs and had an eye for blending comfort with style. Among them was Shawn Stussy, who started creating custom surfboards before he moved into apparel design. His iconic logo became popular among surfers, skaters, and other youth subcultures around the world.
Another key figure was Hiroshi Fujiwara from Japan's Harajuku district. He blended American hip-hop culture with Japanese aesthetics to create his own unique look that caught on quickly across both continents. His influence extended beyond clothing as well; he is also credited for introducing rap music to Japan in the mid-1980s through his radio show "Tokyo Airwaves".
James Jebbia has become one of the most influential figures in modern streetwear history thanks to his brand Supreme New York City which debuted in 1994 – it continues to be a major force today due to its limited edition drops and collaborations with global brands like Nike or The North Face. He pushed boundaries by combining fashion elements from skateboarding and punk culture while offering high-quality materials at accessible prices – something no one else had done before him.
Defining the Look of Streetwear
The look of streetwear is a combination of style, attitude, and fashion. Streetwear is often associated with hip-hop culture and its evolution over the years.
It's typically thought of as an edgy, urban look that combines bright colors, bold graphics, and distinctive elements such as oversized hoodies, tracksuits or statement pieces like caps or sneakers. This aesthetic has been adopted by many people around the world who want to express themselves through their clothing choices.
Streetwear also often features unique prints that are not seen in other types of clothing lines; these can range from classic graffiti designs to modern abstract artworks. Streetwear embraces experimental fabrics such as denim, leather and canvas which add texture and depth to an outfit.
Streetwear Today
The impact of streetwear isn't limited just to fashion either; it's also made its mark on music and art as well. Hip-hop artists have often incorporated elements of street fashion style into their songs, while graffiti artists have long used bright colors and unique patterns inspired by these same garments for their murals or installations. The influence of this particular style can even be seen in some aspects of interior design today – think urban chic or industrial-inspired decor.
Lots of luxury brands began selling exclusively high-quality streetwear apparel that caters not only to those who embrace its cultural origins but also those who appreciate its modern aesthetic appeal.
In Conclusion
Streetwear started as a style that was born on the streets and influenced by hip-hop, skate, and surf cultures. Streetwear fashion has come a long way from its early days of simple t-shirts and casual clothing to now being dominated by streetwear brands such as Stussy, Nike, and Adidas.
Streetwear style is often characterized by its casual and comfortable vibe, with an emphasis on sneakers and sportswear. This style has gained popularity and has even crossed over into luxury fashion brands, bringing exclusivity and scarcity to the market. The popularity of streetwear fashion can be attributed to its close ties to pop culture and its ability to evolve and adapt to changing trends.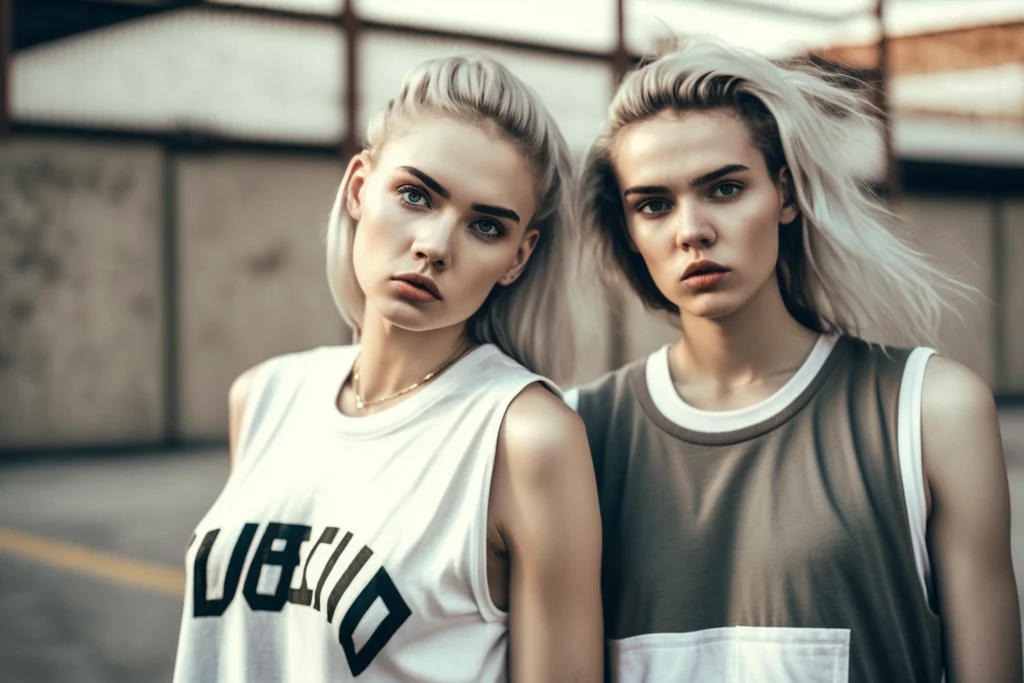 Streetwear clothing has become a staple of street style, and the rise of athleisure has made it even more popular. The trend of combining sportswear and street fashion has led to a new wave of streetwear brands, and the demand for exclusive and limited-edition pieces has driven the popularity of streetwear fashion even higher.
In conclusion, streetwear fashion has come a long way from its roots in hip-hop and skate culture. It has grown into a massive industry dominated by streetwear brands, with luxury fashion brands also jumping on board. Its popularity can be attributed to its connection to pop culture and its ability to adapt to changing trends while still maintaining its unique streetwear style.
Questions & Answers
Who started the streetwear trend?
The original streetwear can be traced back to the early 1980s when Shawn Stussy started selling t-shirts featuring his signature hand-drawn logo in Laguna Beach, California.
When did streetwear become a trend?
The streetwear movement began to gain mainstream popularity in the 1990s with the rise of hip-hop fashion and the influence of celebrities like Will Smith, who wore many streetwear brands like FUBU on his hit TV show, The Fresh Prince of Bel-Air.
What was the first streetwear brand?
Many consider Stussy to be the first true streetwear brand. The brand was founded in the early 1980s and quickly gained a cult following for its surf-inspired t-shirts.
How did streetwear become popular?
Streetwear became popular due to its close ties to hip-hop culture and its ability to evolve and adapt to changing fashion trends. The exclusivity and scarcity of limited edition streetwear releases, combined with their association with pop culture and celebrities, have also helped to drive their popularity.