Disney is one of the most iconic companies in history, and it's hard to deny that it has left an indelible mark on our culture. Disney has been around for nearly a century, and its influence can be seen everywhere from movies to theme parks. But what makes Disney so important to history?
At its core, Disney is all about storytelling. The company was founded by Walt Disney in 1923 with the goal of creating stories that could entertain people across generations.
Through animation and live-action films, television shows, books, video games, and other media forms, Disney has been able to bring these stories to life for millions of people worldwide. This type of storytelling isn't just entertaining; it also helps us learn about different cultures and histories as well as our own values.
The impact of this storytelling goes beyond entertainment value; it's had a lasting effect on society at large too. Many consider Walt Disney himself a cultural icon who helped shape how we think about creativity and imagination today – particularly when it comes to children's media consumption habits. His unique approach made him one of the most influential filmmakers ever – his animated works are some of the highest-grossing films ever produced.
Disney's importance extends far beyond film production though – they have become pioneers in terms of business practices too. Their first theme park opened in 1955 which changed how amusement parks operated forever – they set new standards for cleanliness while making sure their guests were safe at all times (which was revolutionary). They have since expanded into various areas such as retail stores, cruise lines, and hotels ensuring that no matter where you go there will be something familiar waiting for you!
Walt Disney: The Man Behind the Magic and His Legacy in History
Walt Disney is an iconic figure in the entertainment industry and a beloved icon to millions of people all over the world. He is remembered as one of the most influential filmmakers, animators, and entrepreneurs of all time. While his contributions to animation are widely known, it's often forgotten that Walt Disney was also responsible for creating some of history's most influential works in film and television.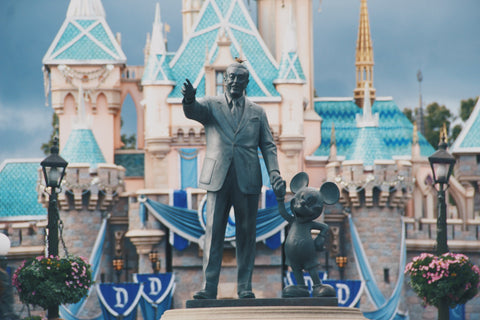 Disney began his career as an animator at Laugh-O-Gram Studio in Kansas City where he created many short animated films. It was during this period that he met Ub Iwerks who would become one of his closest collaborators throughout his life. Together they developed a revolutionary technique called "the multiplane camera" which allowed them to create more realistic animations with multiple layers or planes being drawn on top of each other by different artists simultaneously. This groundbreaking technique enabled Disney to produce feature-length animated films such as Snow White and The Seven Dwarfs (1937) and Pinocchio (1940).
In addition to these classic films, Walt Disney Studios released several live-action movies including 20,000 Leagues Under the Sea (1954) which won two Academy Awards for Best Special Effects and Best Art Direction; Old Yeller (1957), based on Fred Gipson's novel; Mary Poppins (1964); Bedknobs & Broomsticks (1971); Pete's Dragon (1977); Tron(1982); Who Framed Roger Rabbit? (1988). His legacy continues today through numerous projects like Pixar Animation Studios which has produced award-winning computer-animated features such as the Toy Story trilogy, Monsters Inc. Finding Nemo, and Cars series among others. Disneyland Park opened its gates in 1955 becoming the first theme park built under Walt's direction providing an unprecedented experience for visitors from around the globe until now.
Thanks to Walt Disney's imagination there have been countless timeless classics that have inspired generations across cultures worldwide while making him one of America's cultural icons whose impact can still be felt today almost 80 years after his arrival onto the Hollywood scene.
The Walt Disney Company: How It Changed the Entertainment Industry Forever
The Walt Disney Company is one of the most iconic and influential corporations in history. Founded by brothers Walt and Roy Disney in 1923, it has gone on to become an entertainment giant with a vast empire of media assets that span the globe. From its humble beginnings as a cartoon studio, The Walt Disney Company has revolutionized how we experience movies, television shows, video games, theme parks, and more.
The company's first major success was Snow White and the Seven Dwarfs (1937), which was not only one of the earliest feature-length animated films but also went on to be a critical and commercial hit. Its success proved that animation could be used to tell stories that would captivate audiences around the world; this opened up an entirely new way for filmmakers to entertain viewers with fantastical tales. Since then, The Walt Disney Company has released numerous beloved animated features such as Cinderella (1950) and The Lion King (1994).
Today, The Walt Disney Company remains at the forefront of entertainment technology with its expansive array of media outlets like ABC Television Network and ESPN Sports Network along with popular franchises like Marvel Studios' superhero films or Lucasfilm's Star Wars saga. It continues to find innovative ways to bring joy into people's lives through its products–from live-action remakes of classic animated films to immersive experiences at Disneyland theme parks worldwide, where you could purchase anything from Disney starting from thematic t-shirts and finishing with cups–making it clear why this pioneering company is so important in our cultural landscape today.
Disneyland: The First Theme Park and Its Impact on American Culture
When Walt Disney opened Disneyland in 1955, he changed the American landscape. The world's first theme park was an instant success, becoming a must-see destination for generations of families across the country. By introducing the concept of themed entertainment to America and combining it with his beloved characters and stories, Walt Disney set a new standard for amusement parks that would become known as "the happiest place on Earth.".


Disneyland became much more than just a theme park; it was also an incubator for groundbreaking technologies such as audio-animatronics and ride systems that have been replicated around the world.
From its inception until today, Disneyland has served as a cultural touchstone for many Americans who fondly remember their childhood trips to the Magic Kingdom. Its enduring popularity is due in large part to how it has evolved over time to stay relevant with its guests while still maintaining its classic attractions and charm.
The legacy of Disneyland will continue to shape American culture for years to come thanks to its pioneering spirit that continues to inspire other theme parks worldwide.
It stands testament not only as one of Walt Disney's most lasting accomplishments but also serves as an example of what can be achieved when imagination is combined with innovation and hard work–a lesson we can all take away from our visits there today.
Why Is Disney Important To History: The Story of Walt and Roy Disney and Their Impact on Cartoons and Animation
When it comes to the founding of Disney, one cannot forget the story of Walt and Roy Disney. Brothers Walt and Roy formed a partnership in 1923 that eventually became The Walt Disney Company. Their initial venture was producing animated films. One of their first successes was "Steamboat Willie" which featured Mickey Mouse as its main character, who quickly become an international sensation.
The success of "Steamboat Willie" allowed for further projects such as Snow White and the Seven Dwarfs, Pinocchio, Fantasia, and Bambi; all classic movies today. These films were highly influential on cartoons and animation throughout history due to their unique artistic style and narrative techniques.
In 1937, Walt created his own production company called "Disney Productions" where he could produce several more feature-length films such as Dumbo (1941), Cinderella (1950), Lady & The Tramp (1955), and Sleeping Beauty (1959). This is when we can say that Disney revolutionized not only cartoon features but also animations with these classics containing memorable characters whose stories will be remembered for generations to come.
History Of Disney: The Significance of the Disney Brothers in Shaping Entertainment History
The Disney Brothers, Walt, and Roy are two of the most important figures in entertainment history. It is impossible to overstate the impact their work has had on shaping the popular culture around the world. From their early beginnings as cartoonists for Universal Studios to becoming pioneers in animation and film production, they have left an indelible mark on our collective imagination.
Walt Disney's earliest works were short cartoons that he made while employed at Universal Studios in Los Angeles during the 1920s. He then went on to create a series of highly successful animated shorts featuring Mickey Mouse and other characters that would become instantly recognizable icons throughout the world. In 1937, Snow White and The Seven Dwarfs became one of his studio's first feature-length animated films – a major milestone for its time – which was met with critical acclaim from both critics and audiences alike. This success paved the way for more ambitious projects such as Fantasia (1940) and Bambi (1942).
Roy O. Disney joined forces with his brother in 1923 when he provided financial backing for Walt's fledgling animation business; without this support, it is unlikely that any of these later successes could have been achieved. Following Walt's death in 1966, Roy took control of The Walt Disney Company until 1971 when he stepped down due to ill health but not before setting into motion plans which continue to shape global entertainment today through multi-media conglomerates like ABC/Disney television networks and theme parks across Europe, North America and Asia Pacific regions including Tokyo Disneyland – still one of Japan's top tourist attractions nearly 40 years after its opening day in 1983.
Final Thoughts
Walter Elias Disney and his impact on history are immeasurable. From the time he was born, Disney was determined to make his dreams come true, and he did just that. He revolutionized the entertainment industry with his groundbreaking animations and brought joy to millions through Disney parks. Disney's legacy lives on today, and people all over the world think of Walt Disney when they think of classic cartoons and family entertainment. Elias and Flora would be proud of the empire that their son created, and the world is a better place because of Walt Disney's contributions.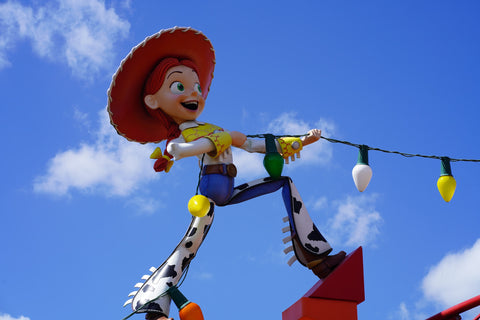 Questions & Answers
Why is Disney important to history?
When people think of entertainment companies in history, one name that immediately comes to mind is Walt Disney. Walt Disney was one of the most influential people in history, revolutionizing the entertainment industry with his innovative ideas and groundbreaking films.
From the first Disney film, Snow White and the Seven Dwarfs, to the beloved cartoon characters of Mickey Mouse and Donald Duck, Disney produced some of the most iconic and memorable films of all time. And who can forget the launch of Disneyland, the first Disney theme park? Today, Walt Disney World Resort is one of the largest entertainment companies in the world, attracting millions of visitors to its parks each year.
How did Walt Disney change history?
Walt Disney's impact on history is immeasurable. Born in 1901, Walt Disney started his career in animation at a young age, eventually founding the Disney Brothers Studio with his brother Roy. Together, they created America's favorite cartoon characters, including Mickey Mouse and Oswald the Lucky Rabbit. But Disney didn't stop there. He fully realized his dreams of creating a magical place where families could come and have fun with the launch of Disneyland, known as the happiest place on earth. And though Disney passed away in 1966, his legacy lives on in the Walt Disney Company, one of the most successful entertainment companies in the world.
What is the significance of Walt Disney's life?
Walt Disney's life was one of perseverance and determination. From humble beginnings, he worked hard to achieve his dreams of becoming an artist, attending the Kansas City Art Institute to study commercial art. After his family moved to California, Disney and his brother Roy founded Walt Disney Productions, which would eventually become the Walt Disney Company. Along the way, Disney faced numerous obstacles, including the loss of his beloved character Oswald the Lucky Rabbit to a rival studio. But Disney never gave up. He used his experiences to create even better characters and stories, changing history by bringing the American way of life to the world through his films and entertainment. Today, Walt Disney's impact on history can still be seen in the millions of people who visit Disney World and the countless Disney films and products enjoyed by people all over the world.
What is the history of Disney and why is it important?
The history of Disney is a fascinating one, full of innovation, creativity, and perseverance. From the time Walt Disney was born, he was destined for greatness, founding Disney Brothers Studio with his brother Roy and producing some of the most beloved characters and films of all time. Disney fully realized his dreams with the launch of Disneyland, which later became the Walt Disney World Resort, and his impact on history can still be seen today.
How did Walt Disney revolutionize the entertainment industry?
Walt Disney revolutionized the entertainment industry in countless ways. From the moment he began experimenting with animation, Disney knew that he wanted to do something new and innovative. With the help of his talented team, including animator Ub Iwerks, Disney created iconic characters like Mickey Mouse and Donald Duck, and he used his experiences to change history through entertainment. Disney launched the first Disney theme park, Disneyland, and later Walt Disney World Resort, and he also created America's favorite hockey team, the Mighty Ducks. Disney fully realized his dreams and left a lasting impact on the entertainment industry, creating something truly magical for people of all ages to enjoy.