Going to a DJ concert can be an exciting and fun experience. Whether you're going to see your favorite artist or exploring a new genre of music, it's important that you dress appropriately for the event. It is key to remember that what you wear will reflect how people perceive you at the venue.
Comfort should always be a priority when selecting clothing items for a DJ concert; look out for fabrics that allow airflow without becoming sheer under bright lights – this helps keep one cool even after hours of nonstop dancing.
Matching separates together with accessories can bring out individual style – opt for statement pieces like bold graphics printed onto tees instead of being too flashy all over one's outfit; finally invest in quality shoes that have strong grips if expecting long periods spent standing up during live shows – all these small details add up towards creating an awesome look perfect fit each unique music event situation imaginable!
Dress for Comfort
When it comes to dressing for a DJ concert, comfort is paramount. You want something that looks good but doesn't inhibit your ability to move and dance around freely. A casual yet stylish outfit would work best here; think t-shirts, jeans, shorts, and sneakers as staple pieces in any wardrobe for such an occasion. T-shirts with catchy logos from popular DJs or bands are always great additions too.
The footwear choice should also be taken into account. Opt for shoes with a good grip like boots or trainers which will provide stability when jumping around or dancing during performances. On the other hand, if there are seats available then sandals could do just fine since they're usually more comfortable than closed shoes while still looking fashionable enough for these kinds of events.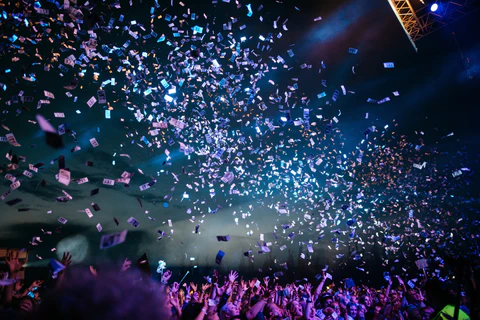 Accessories such as hats, sunglasses (especially in sunny weather), and jewelry can make great finishing touches depending on personal taste – don't go overboard though. Bags are also important because they provide much-needed storage space throughout the night; backpacks offer plenty of pockets and straps which come in handy when storing snacks/drinks between sets!
When it comes to attending a DJ concert, comfort should be your number one priority. You want to make sure you are comfortable enough to dance and enjoy the show without worrying about what you are wearing.
The best way to do this is by choosing clothing items that allow for movement and breathability. A great option is an oversized t-shirt paired with some leggings or loose-fitting jeans; this will give you plenty of freedom while also keeping you warm if the venue gets chilly.
Footwear is another important factor when considering comfort at a DJ concert. Your feet need space to move around and stay cool during all the dancing, so choose something like a pair of sneakers or sandals that won't rub against your skin uncomfortably or cause blisters. To complete the look, opt for some fun accessories like layered necklaces or colorful bracelets – these can add a nice touch of personality without compromising your overall level of comfort.
From Crop Tops to Denim: What to Wear to an EDM Concert
For an EDM concert, the best way to show off your style is with a crop top and denim. A classic combo of both pieces makes for an eye-catching look that will have you standing out from the crowd. The key to nailing this look is all in the details: choose a cropped tank or t-shirt in an exciting pattern or bright color, and pair it with some distressed jeans or shorts. For extra edge, add a leather jacket overtop–the perfect way to make sure you keep warm when dancing all night long.
A great alternative outfit for an EDM concert would be a statement dress paired with some strappy sandals. Choose something bold and daring that reflects your personality–think wild prints, intricate embroidery, or even sequins. Finish off this look by adding on some chunky jewelry such as layered necklaces and earrings. With these two outfits combined together, you'll be ready to dance like no one's watching!
Tee Time: What to Wear To an EDM Show
If you're headed to an EDM show, a t-shirt is a way to go. Not only are they stylish and comfortable, but they also come in a variety of colors, prints, and sizes that make it easy for everyone to express their own unique style. Whether you prefer bright solids or bold graphics, there's something for every fashionista.
Tee time can be tricky when it comes to EDM shows because some venues have strict dress codes that require attendees to wear specific types of shirts. If this is the case at your venue, make sure you check with them beforehand so that you don't end up having to turn around and change before getting in line. For those who want more freedom with their look while still staying within the rules of the club or festival dress code, opting for a classic tee like plain black or white works great as well – just keep it simple and clean.
When selecting your shirt for an EDM show consider materials too – cotton tees work best since they're lightweight and breathable which helps keep sweat at bay throughout the night (especially if you plan on dancing all night long.). Look out for extra details such as graphic designs on the front & back; textured fabric; collared necklines; short/long sleeves; etc.
Bold Accessories: Adding Goggles to Your EDM Look
Goggles are an unexpected and bold accessory to add to your EDM look. It will not only stand out from the crowd, but it also adds a unique element to your outfit. You can choose between classic aviator or vintage-style goggles that come in various colors and shapes. Not only do they keep the sun out of your eyes during outdoor shows, but they also make for a great conversation starter at indoor events.
One thing to keep in mind when choosing goggles is comfortability; you want something lightweight so you can comfortably dance around without worrying about them falling off or becoming too heavy on your face after hours of dancing.
For example, some companies offer lightweight models with adjustable straps and air vents that help reduce fogging while wearing them throughout the night.
By adding this eye-catching accessory to your EDM ensemble, you'll be sure to create a memorable look for any event – whether it's indoors or outdoors. Don't be afraid to experiment with different styles until you find one that best fits your personality and style preferences – there's no wrong way when it comes to fashioning yourself up for an unforgettable music experience!
To Wear Shorts or Not to Wear Shorts? Coachella Outfit Ideas
If you're looking for an edgy look, shorts are a great option. They offer comfort and can be styled in many different ways – from bright colors to printed patterns or denim styles.
Shorts also give off a cool vibe when paired with band t-shirts or crop tops. You can even try layering them over leggings or jeans if it's cold outside; this creates an interesting silhouette while still keeping your legs warm. For shoes, think of chunky boots or sneakers – these will add a touch of grunge and keep your feet comfortable during dancing all night long.
When deciding on accessories, try pairing simple gold jewelry like hoop earrings with bold sunglasses; this adds just enough sparkle without being too flashy. You could also throw on some fun hats such as fedoras or beanies which can easily complete any Coachella outfit ideas.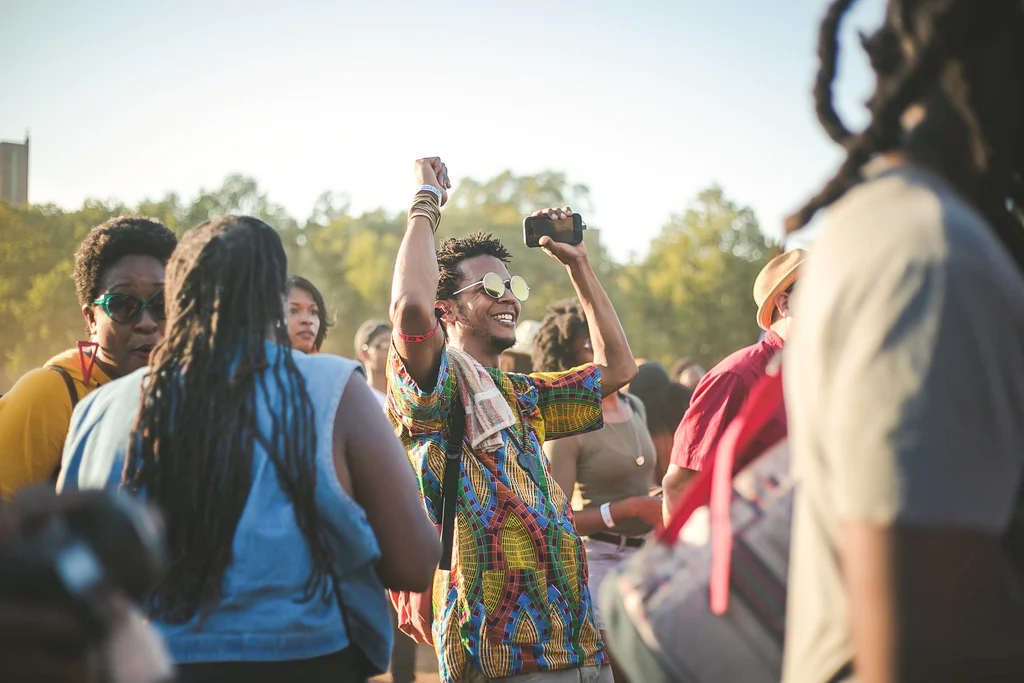 Raving Outlandish: When Bulky or Outlandish Clothing is Appropriate for an EDM Show
When it comes to EDM shows, nothing is more appropriate than clothing that can truly help you express yourself. While some DJs have a dress code for their events, many are open to letting concert-goers wear what they please. That being said, there's nothing wrong with standing out and wearing something a bit outlandish or bulky if it makes you feel comfortable and confident in your look.
The main goal of an EDM show is to be wild and free – so why not make sure your outfit reflects this? Whether it's the biggest night of the year or just another weekend rave, going all out on your outfit will always put you in the spotlight. You don't have to wear anything too flashy but having a few extra elements such as oversized glasses or bright colors can really make an impression on other ravers who might see you throughout the night.
For those feeling extra daring, adding accessories like LED gloves or light-up sneakers can take any ensemble from drab to fab. Not only do these items add flair to your overall look but also bring about an entirely new level of fun when paired with music that lights up the room. So if you're looking for something different from what everyone else may be wearing at an EDM show then don't shy away from raving outlandish – go big or go home!
To Sum It Up
Well, well, well, it's time to talk about dressing up for an EDM event. Whether you're heading to a rave or a dance festival, your outfit speaks volumes about your personal style. You want to make a figure-flattering statement that matches the electric vibe of the event. From jeans and a tank top to a flowy skirt and a floral top, the options are endless.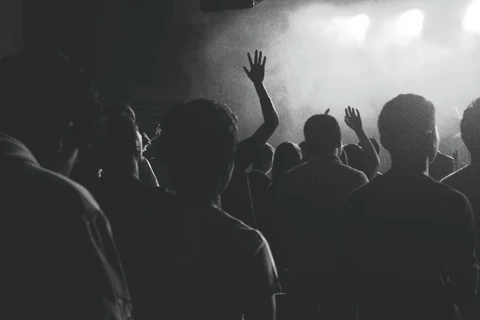 Make a statement with a pair of boots that scream "I'm here to party!" or rock a pair of pants that are both comfortable and stylish. And let's not forget about the electronic music costume – a sweater with LED lights or a sequin jacket will surely make you stand out.
But remember, your reputation is on the line, so make sure your outfit matches the tone of the event. If you're not sure what to wear, take my suggestion and go for a cute skirt and a crop top. You'll be able to see people's heads turning as you strut your stuff on the dance floor. So, go ahead and let your fashion sense shine bright like the electronic music at the event!
People Also Ask
What is an EDM festival?
An EDM festival is a multi-day event that showcases electronic dance music artists and is attended by thousands of people.
What should I wear to an EDM concert or festival?
When attending an EDM concert or festival, you should wear comfortable clothes and shoes that you don't mind getting sweaty. Dress in neon colors or glitter to match the electric atmosphere, and wear bandanas or a shade to protect yourself from the sun.
What are some tips on what to wear to an EDM festival or concert?
When it comes to dressing for an EDM festival or concert, you want to wear something comfortable that allows you to dance all night long. Go for clothes that are breathable and sweat-wicking, and choose comfortable shoes that you can wear for hours on end.
Will I look out of place if I don't dress up for an EDM festival?
It's up to you what you want to wear to an EDM festival, but if you don't dress up, you might feel out of place among the crowd of people dressed in neon, floral crowns, and bead necklaces. However, the most important thing is to be comfortable and have fun, no matter what you're wearing.
Have you ever worn comfortable shoes to an EDM concert?
Yes, I have! When attending an EDM concert, it's important to wear comfortable shoes because you'll be on your feet dancing for hours on end. I've learned the hard way that wearing uncomfortable shoes can really take away from the experience. So now, I always make sure to wear comfortable shoes that I can dance in all night long.