The best type of shirt to wear depends on what kind of work environment you're in–more formal offices may require dressier attire while less structured settings might allow for more relaxed clothing choices such as logo polos and t-shirts. It also helps if you know what colors suit your complexion; some people prefer lighter shades like white and pastels while others look better wearing darker hues like navy blue or charcoal gray.
Regardless of what color palette suits you best though, always aim for clean lines when selecting your shirt–nothing too baggy nor too tight. But equally important is picking something that fits properly so pay attention to size charts before purchasing anything online (or try it on if shopping in-store). In this article, we will try to explain how to properly dress for the office, so stay with us if you need more advice.
Essential Office Attire: What Kind of Shirts to Wear in the Workplace?
When it comes to professional shirts for the workplace, there are two main types: dress shirts and sports shirts. Dress shirts are typically made from cotton or polyester fabric and have collars, buttons down their fronts, and long sleeves with cuffs. These tend to be worn tucked into trousers or skirts with a belt to complete the look.
Sports shirts, on the other hand, come in many different styles including polo shirts, camp-collar style short sleeve shirts as well as t-shirts (which should not usually be worn alone in most workplaces). They are often made from lightweight materials such as linen or seersucker which give them a more relaxed feel than dressier fabrics like twill or flannel. No matter what type of shirt you choose to wear at work each day they should always be wrinkle-free.
Different Types of Office Dress Codes and Appropriate Attire
When it comes to office dress codes, they can vary depending on the workplace. Corporate offices tend to have a strict dress code with professional attire such as suits and ties or conservative dresses being required.
For those who work in creative fields such as advertising or media, there may be more relaxed rules about clothing that allows for brighter colors and patterns. When selecting an outfit for the office, it is important to consider the type of dress code that applies at your workplace. Tailored pieces are always appropriate for any business setting and can help you look pulled together and polished even if you're just wearing jeans or slacks. A blazer paired with trousers, a skirt suit, and a structured wrap-dress; these pieces all create an air of professionalism without compromising style or comfort.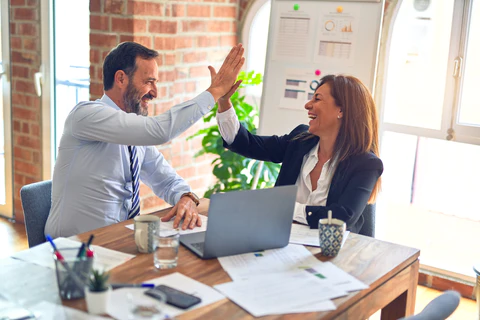 Dressing for a Business Casual Work Environment: Shirts That Work
Business casual attire is often seen in the workplace, and knowing what type of shirt to wear can be daunting. It's important to consider fabric choices when picking out a business casual shirt as they will affect how it looks and feels throughout the day.
To ensure comfort and professionalism, opt for lightweight fabrics like linen or cotton that breathe well. Long-sleeved dress shirts are a classic choice for formal settings but short-sleeved polo shirts are also appropriate in more relaxed work environments.
To maintain an air of sophistication, stay away from loud patterns or colors such as neons or pastels; instead stick with neutral tones like navy blue, black or white. If your workplace allows it, layering items such as cardigans over collared shirts can provide an extra layer of insulation while still keeping you looking professional.
No matter what kind of office setting you're dressing for, finding the right shirt should be one of your top priorities. Structured button-downs look great tucked into slacks but flannels may give off too much of a relaxed vibe unless permitted by management guidelines. Make sure you have enough options so that you don't have to wear the same thing every day – variety is key.
From Dress Shirts to Denim: Building the Perfect Office Outfit with Shirts, Blazers, and Sneakers
When it comes to building the perfect office outfit, shirts can play a major role. While dress shirts remain a classic staple in any professional wardrobe, they are not always necessary. A blazer paired with denim and a nice shirt is just as appropriate for an office setting. To ensure you look polished while staying comfortable, opt for quality materials such as cotton or linen and pair them with well-fitted trousers and clean sneakers.
For those who prefer something more formal but still want to stay on trend, lightweight chambray or gingham button-downs make great alternatives to traditional dress shirts. These fabric options add texture and interest without being too casual for work attire. For added sophistication, consider adding a tailored vest over your shirt of choice – this gives off an effortlessly chic vibe that's sure to impress even the most discerning colleagues. If you're feeling bold enough to go sans blazer but don't want your look to be too casual for the work environment try teaming up an eye-catching statement tee with sharp trousers or tailored shorts instead of denim jeans– this way you can combine both styles and comfort at once.
Stylish Work Attire: Are button-up shirts the best choice?
Whether you're wearing a simple collared shirt or a dressier silk blouse, button-up shirts provide an easy way to look polished and sophisticated at work. But there are other options out there when it comes to stylish workwear that may better suit your individual needs and personal style. For instance, if you prefer something more fitted than traditional button-ups, why not try a tailored top? Tailored tops come in all sorts of styles and materials – from light cotton fabric to heavy wool tweed – so they can be easily dressed up or down depending on the occasion.
They typically fit closer to the body than loose-fitting button-ups, making them great for creating sleek silhouettes and helping you look effortlessly pulled together. If you want something even more comfortable than either of these two options but still appropriate for the office environment then opt for relaxed knits such as cardigans or pullovers instead.
Building Your Office Wardrobe: The Essential Shirts, Trousers, and Loafers
Building an office wardrobe can be a tricky endeavor. After all, you want to look professional without appearing too corporate or boring. Fortunately, the key pieces of men's office wear are easy to acquire and will serve as the foundation for your work wardrobe. Start with shirts that have collars and sleeves in neutral tones like white, blue, gray, or black.

These versatile basics pair well with trousers in dark hues such as navy blue or charcoal gray, which can be dressed up for meetings or down for more casual days at the office. To finish off the look choose loafers made of leather in classic shades like brown and black–they offer polished sophistication while also being comfortable enough to wear all day long.
Elevated Office Wear: From Striped Poplin to Chunky Cashmere
Stripped poplin shirts are often the go-to option for those looking to add a touch of sophistication and formality to their work wardrobe. These timeless designs come in an array of colors, ranging from muted pastels to bright primary hues – making them easy to match with any office look. The cotton fabric is lightweight yet crisp, so it will keep you feeling cool and comfortable throughout the day.
For a more elevated approach, why not opt for chunky cashmere instead? This luxury material gives off an air of refinement that's perfect for boardroom meetings or important presentations; plus, its natural fibers provide added insulation against cold temperatures without compromising breathability.
A tailored fit ensures your shirt looks smart at all times; simply choose between a slim or regular cut depending on how much room you need around the arms and chest area.
When it comes to accessories, subtlety is key when creating an elegant office ensemble: think monochrome pocket squares made from soft silk and slim leather belts in neutral shades such as black or brown. But if you want to introduce some personality into your look, consider opting for patterned ties with geometric motifs – they're guaranteed to make heads turn while still staying within professional dress codes.
Sophisticated Business Attire: The Double-Breasted Pinstripe Shirt and Suede Tote Combination
For those seeking a sophisticated business attire look, there is nothing quite like the double-breasted pinstripe shirt and suede tote combination. The classic double-breasted design of the shirt exudes an air of professionalism and style that will have you looking your best in any office setting. The pinstripes create an elegant visual pattern while remaining understated enough for formal occasions.
Meanwhile, the structured shape ensures a flattering fit that won't be too boxy or loose. The tote bag is a perfect addition to this look as it can easily carry all your essentials without compromising style. It provides just enough storage space for documents and other items without feeling bulky or cumbersome when worn over one shoulder with the strap provided. Suede offers a luxurious texture and feel that looks great paired with tailored clothing such as blazers, trousers, or skirts – making it an ideal companion piece for more polished looks in professional settings.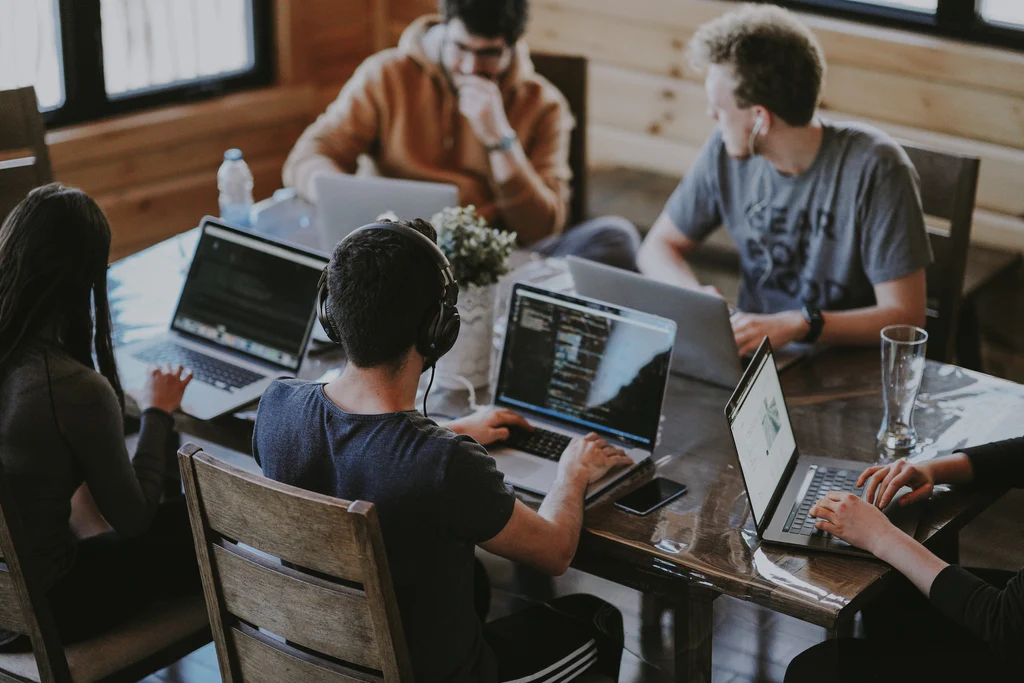 To Sum It Up
In conclusion, choosing the right shirt to wear in the office can be a daunting task, but it doesn't have to be. With a little bit of thought and consideration, you can select a shirt that is appropriate for business and showcases your style. Whether you're starting in a new office or trying to update your work clothes, there's no one-size-fits-all answer to what people should wear to work.
However, opting for sartorial pieces and classic business formal styles is always a great choice, and can make you stand out as a banker or administrative worker in many offices. Remember, the simplest outfits can often be the most effective, and it's all about finding what works best for you and where you're going. So go ahead and explore different options and experiment with your wardrobe, because dressing for work without sacrificing style is achievable.
People Also Ask
What are some guidelines for picking shirts to wear to work?
If you're working in an office, it's best to stick with appropriate business attire, but that doesn't mean you have to be strictly business professional. Depending on the dress code, you may be able to dress down to business casual or even smart casual. If you're unsure, take a look at what your colleagues are wearing to get a sense of the general style. Don't forget to mix and match your wardrobe to get the most versatility out of your clothing. And if you're taking a menswear look, you can never go wrong with a classic style that will always stand out.
What are some specific shirt styles that are appropriate for different dress codes?
For a more formal business professional look, you'll want to stick with traditional button-down dress shirts, paired with dress pants or a suit. In less formal environments, you can opt for a business casual outfit that includes a collared shirt, sweater, and khakis or casual pants. And on casual Fridays, it's good to go with a casual dress code and a simple polo or t-shirt, paired with casual pants or even leggings.
What are some other elements to consider when picking out a work shirt?
When you're deciding on a shirt for work, you'll want to consider the weather and your style.
If you work in a warmer climate, you may want to go with lighter fabrics like linen or cotton, and if it's colder, you may want to add a sweater or sport coat to your outfit.
Don't forget about the footwear, either – Chelsea boots are a popular way to smarten up a casual workplace outfit. And if you're working from home, you can still dress up your casual work attire with a must-have shirt that can transition from work to play.