Fashion styles are an ever-changing and evolving aspect of the fashion industry. Fashion styles can be seen in everything from clothing, shoes, jewelry, and even hairstyles. They are often characterized by trends that come and go quickly or last for longer periods of time. The number of fashion styles is difficult to define as they constantly change with the times and different cultures adopt their own unique style sensibilities over time.
At a basic level, there are four major categories of fashion style: casual, formal/professional, streetwear/urban wear, and special occasion wear. Casual style refers to clothing that is comfortable but still fashionable such as jeans paired with a t-shirt or blouse; formal/professional attire includes suits or dresses that would be appropriate for work or other more upscale occasions; streetwear has become increasingly popular in recent years and typically features bold colors and prints along with loose fitting items like hoodies; finally special occasion wear usually involves pieces made from luxurious fabrics such as silk or satin in dressy silhouettes designed to turn heads at events like weddings or galas.
Beyond these core categories, there is also a variety of subcategories within each type of fashion style which add depth to the overall range available today.
For example, within casual wear, you might find preppy looks featuring polo shirts combined with khakis; bohemian designs incorporating flowing layers created using natural fabrics like cotton gauze; modern minimalism which uses sleek lines and geometric shapes.
Athleisure blending performance apparel into everyday looks; vintage inspired garments referencing past eras through details like frills on skirts for women's fashion styles; punk rock utilizing edgy elements such as studs on leather jackets for men's fashions styles – the list goes on.
The beauty about having so many choices when it comes to fashion styling lies not only in being able to express yourself through your clothes but also by mixing different aesthetics together creating something truly original – all while staying up-to-date with current trends if desired.
Understanding Fashion Styles: An Overview of Basic Outfits and Style Types
Fashion is a complex and ever-changing concept, and it can be difficult to keep up with the trends. Whether you're looking for a chic everyday outfit or an elegant ensemble for a special occasion, there are several different fashion styles to choose from. To help you navigate the world of fashion, here is an overview of some basic outfits and style types that will have you looking your best wherever you go.
One classic fashion style that never goes out of style is preppy dressing. Preppy clothing often features stripes, polo shirts, khakis, or jeans paired with loafers or other dress shoes. This look works well for casual occasions such as running errands or attending outdoor events like BBQs. For more formal gatherings such as dinner parties or business meetings, adding a blazer over your preppy outfit will create a smart yet polished look.
Another popular fashion trend is the sporty dressing which focuses on comfort without sacrificing any sense of personal style.
An example of this would be pairing joggers with sneakers and a t-shirt for an effortless yet stylish outfit suitable for just about any situation – whether going out to lunch with friends or lounging around at home on the weekends. If desired, accessories like baseball caps and backpacks can add texture to the overall look while still keeping things comfortable yet fashionable at the same time!
If you want something bolder than traditional streetwear then why not try mixing together pieces from various styles? By combining elements from both preppy and sporty looks (such as pairing striped trousers with sneakers) one can create their own unique take on contemporary fashion. Accessories are also key when it comes to creating custom ensembles; statement jewelry pieces like necklaces & earrings add interest to any outfit while bags & hats help complete your personalized look in no time!
The Many Types of Fashion Styles and Staples of the Fashion Industry
The fashion industry is incredibly vast and dynamic, with styles changing from season to season. Depending on the context, there are a variety of different types of fashion styles that can be categorized into broad groupings. From classic chic to streetwear, each style has its own unique characteristics and staples.
When it comes to timeless silhouettes and understated elegance, nothing beats classic chic clothing. Classic pieces like A-line skirts, blazers, button-down shirts, trousers, and loafers will never go out of style no matter how many trends come and go. This look is all about creating an effortless yet sophisticated ensemble without relying too much on logos or embellishments.
On the other hand, streetwear has become increasingly popular in recent years as a way for people to express themselves through their clothing choices. Unlike traditional fashion looks which usually feature minimal accessories or statement pieces; streetwear embraces bold colors paired with graphic tees featuring loud logos as well as oversized denim jackets or baggy jeans – perfect for making a statement when you're out and about.
Last but not least there is athleisure wear – a combination of athletic apparel (think hoodies) with more casual items such as leggings or joggers made from comfortable fabrics that have been designed specifically for active lifestyles but can also transition easily into everyday life if desired. This type of fashion offers maximum comfort while still looking stylish enough to make an impression when needed – something we could all benefit from these days!
Personal Style: Finding Your Unique Fashion Voice
Personal style can be a tricky concept to grasp. With the vast array of fashion choices available, it can be hard to pinpoint what your unique look is and how you want to present yourself in terms of clothing. However, with a bit of effort, anyone can find their own fashion voice and express themselves through their attire.
The first step towards creating your personal style is deciding which aesthetic appeals most to you: do you prefer edgy or minimalist looks? Do bright colors attract you more than subtle hues? Once you have decided on the vibe that resonates with your individual taste, start researching styles from all different sources such as Instagram influencers or designers who specialize in that particular look. Taking notes about details like silhouettes, fabrics, accessories, and color combinations will help build up an understanding of how this specific style works together as a whole.
When piecing together your outfit, try experimenting with different pieces while keeping the general look consistent throughout – think tailored trousers paired with structured blazers for a minimalistic office outfit or boyfriend jeans combined with statement jackets for an edgier street-style ensemble. Accessorizing correctly is also key; choosing items like belts and scarves that complement rather than distract from the overall effect helps bring any look together perfectly.
Chic and Timeless: Key Elements of Many Fashion Styles
When discussing fashion styles, two key elements are often referenced: chic and timeless. Chic is defined as being stylish in a fashionable way that exudes sophistication and class. It can be achieved by accessorizing with classic pieces such as pearls or wearing statement jewelry to make an outfit stand out from the crowd. Timelessness, on the other hand, is characterized by styles that transcend trends and last for generations. Think of iconic pieces like little black dresses or white t-shirts which have been around for decades without ever going out of style.
These two concepts are at the heart of many popular streetwear fashion styles today. From boho-chic to minimalistic looks, incorporating chic details into your wardrobe ensures you look polished even when dressed casually while also achieving a timeless quality that won't quickly go out of date with changing trends.
Achieving this balance between chic and timeless allows one's personal style to evolve over time without having to completely revamp their wardrobe every season – saving both time and money in the long run.
The key then lies in understanding what works best for you based on your lifestyle needs; finding ways to combine modern items with classic staples so that your outfits always look fresh yet sophisticated no matter where you're headed.
With just a few well-chosen accessories or tailored garments, anyone can create stunning ensembles which incorporate both chic and timeless elements seamlessly – ensuring they look good whatever trend comes along next!
Playing with Silhouettes During Fashion Week: Fashion Styles that Focus on Shape
As fashion week progresses, designers have the opportunity to experiment with a variety of silhouettes. From form-fitting to voluminous, from structured garments to draped fabrics, this is an event where creativity flourishes and shape takes center stage.
To play up their looks during fashion week, many trendsetters opt for clothing that emphasizes the contours of their body. By drawing attention to silhouette alone, these fashionistas can create a striking impression without relying on bold colors or eye-catching prints. Asymmetrical hemlines and peekaboo cutouts are some examples of how one can use clothing design itself as a way to express themselves.
Exaggerated shapes also make a major impact at runway shows. Oversized coats are no longer reserved solely for warmth; they've become an effective way to capture attention in any season. These styles often feature interesting details like deep pockets and statement lapels which elevate them beyond mere practicality into something truly special that stands out in the crowd.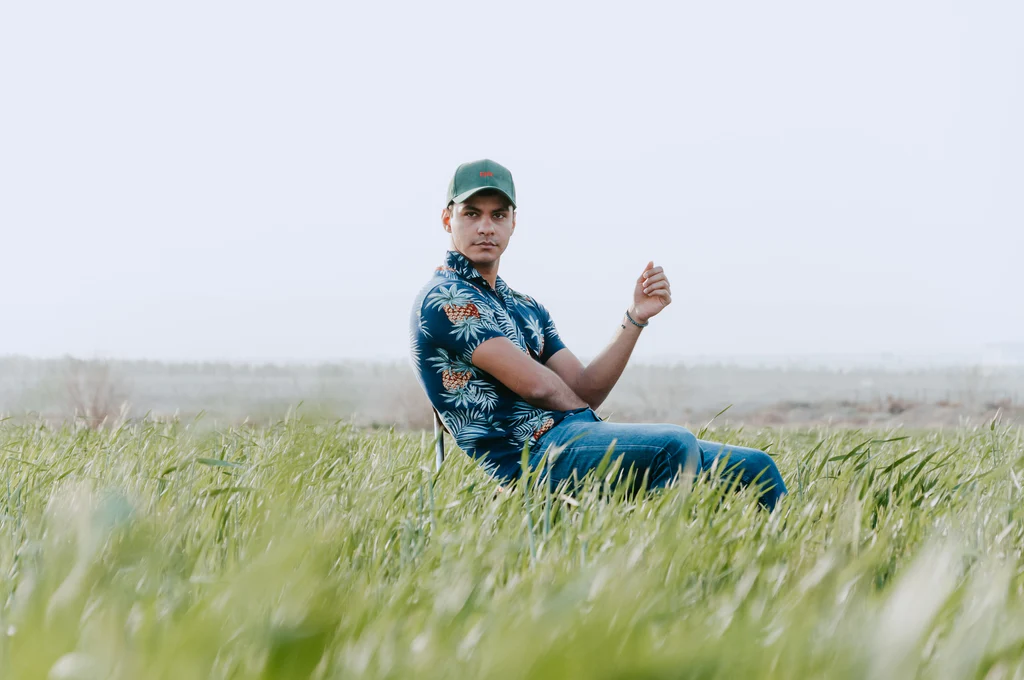 Minimalist and Effortless: How to Look Polished with Choker, Blouse, and Midi Skirt?
Minimalist and effortless fashion is about looking polished with the least amount of effort. This look involves combining a few key pieces that can be worn for any occasion. Choker necklaces, blouses, and midi skirts are great items to have in your wardrobe if you want to achieve this style.
Choker necklaces have been making a comeback recently as they add a unique touch to an outfit while still keeping it simple. They come in many different styles so there's something out there for everyone. Choose one that complements your personal style or try wearing multiple layered ones for more visual interest.
Blouses are versatile pieces that can easily transition from day-to-night looks. Look for lightweight materials like silk or cotton which will keep you cool during hot days but also look elegant when paired with other items such as chokers or statement earrings. The best part about blouses is their ability to flatter all body types so anyone can wear them confidently.
Midi skirts are perfect for creating a sleek yet comfortable silhouette without compromising on style. Choose neutral colors such as black, white, navy blue, or grey, and pair them with bold accessories like colorful scarves or metallic jewelry pieces for extra flair. Midi skirts look great when paired with both flats and heels so feel free to mix up your shoe choices depending on the occasion – just make sure they complement each other well!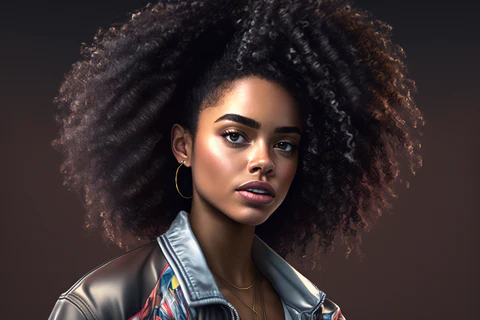 Minimalist fashion doesn't need to be boring – by simply adding some interesting details like chokers, blouses, and midi skirts into your wardrobe you'll be able to create chic outfits that will turn heads wherever you go.
Latest Fashion Trends to Watch Out for in 2022: Hippy Scarves, Headbands, and Neutral Colors
As the new year approaches, fashion trends for 2022 are quickly gaining traction. A particularly eye-catching trend has been spotted in a resurgence of hippy scarves and headbands. Made from lightweight fabrics such as silk and cotton, these pieces add a touch of boho chic to any outfit. The color palette typically consists of muted colors like beige, cream, browns, and grays that offer an earthy feel – perfect for transitioning into warmer weather come springtime.
To complete the look, try pairing your scarf or headband with neutral colors such as white or black – this will help balance out the bright colors from the accessories while still adding a bit of flair to your ensemble.
If you're feeling daring enough, you can even opt for bolder hues like hot pink or electric blue – just make sure they don't clash too much with your other clothing items.
No bohemian look is complete without some statement jewelry pieces. Think large earrings made from natural materials like wood or stone beads; chunky rings; and multiple layered necklaces featuring pendants inspired by nature – all great options that won't break the bank but will definitely turn heads wherever you go.
Summary
In the whirlwind world of fashion, there's a cornucopia of types of fashion styles to suit every fashionista's taste. From the retro-chic of Parisian style and vintage fashion to the dark allure of goth and lolita, style types are as diverse as the individuals who wear them. Whether you're a trendy rocker in ripped jeans and band tees, or a buttoned-up business casual type sporting tweed and oversized blazers, there's a personal style for everyone.
Fashion aesthetics run the gamut from the kawaii cuteness of pastel florals and chiffon to the grunge vibes of oversized hoodies and skinny jeans. Some folks might gravitate toward the Victorian style, with its lace and frills, while others might feel more at home in the modern-day, trend-driven world of crochet, fringe, and polka dots. And let's not forget the time-honored classics, like the 70s suede and flapper-inspired patterns, that continue to influence styles one way or another.
In the end, personal style is all about finding a way of dressing that feels like a second skin, allowing you to express yourself to the world. So, whether you're a fan of Parisian chic or street style, preppy or gothic, don't be afraid to mix it up and experiment with different styles. After all, the true beauty of fashion lies in its boundless possibilities, and there's no better way to explore them than by embracing the myriad styles that make up the colorful tapestry of our fashionable world.
FAQs
How can I determine my personal style among the many types of fashion styles?
Finding your personal style can be a fun and exciting journey! Start by exploring different style types, such as chic, vintage, or preppy, and take note of what resonates with you.
Try mixing and matching pieces like button-up shirts, dresses, and tops in various patterns and colors, like white or burgundy, and soon enough, you'll discover the fashionista within you.
Can I combine different fashion styles to create a unique look?
Absolutely! There's no rule that says you have to stick to just one style type. In fact, combining different types of fashion styles can lead to a more unique and expressive personal style. For example, you might pair a vintage flapper dress with a modern chic blazer or mix preppy style elements like button-up shirts with looser, more relaxed pieces. The possibilities are endless, so don't be afraid to experiment!
What are some essential pieces to include in a well-rounded wardrobe?
A well-rounded wardrobe includes versatile items that can be easily mixed and matched to suit various style types. Some essentials to consider include blazers, dresses, and tops in neutral colors like white, versatile button-up shirts, and pieces with classic patterns like stripes or polka dots. Of course, don't forget to add a touch of your personal style with statement pieces, such as a burgundy accessory or a bold flapper-inspired item. The key is to have a good balance of basics and statement pieces that cater to your unique fashion preferences.